SUUNTO 9 Peak Sports Watch Hands-on Review: Tough, Compact, Made for the Sun
This article uses affiliate links, which means if you purchase products through these links, we may earn a commission. Click here to see our
T&C
. For licensing please click
here
.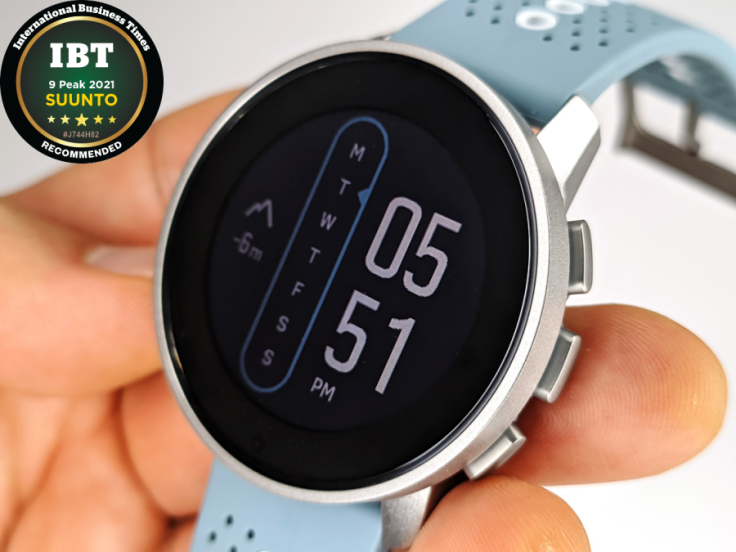 Though the smartwatch niche has been around for a couple of years, it's an area that has not seen much groundbreaking innovation. Much of the products out there are simply copy and pasted products, seeing only incremental improvements. That is why whenever Suunto releases a new product, it's a breath of fresh air as the Finnish watchmaker tends to follow its own rules.
Having spent time with the Suunto Traverse Alpha, then Suunto 7, what will the new Suunto 9 Peak bring to differentiate itself from the rest of the smartwatch population? Let's dive in to find out.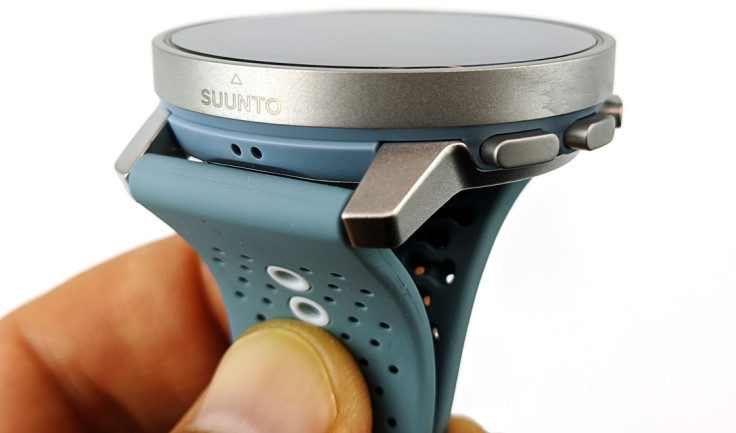 New Nordic Design: Toughness meets Compact form
Suunto, with its main niche being for the outdoor and active crowd, has always made their watches tough - and that has so far always meant having more of a bulky figure. But the Suunto 9 Peak is the first watch that the Finnish team has made that keeps things compact enough to use it as a dress watch.
Coming in at 43 x 43 x 10.6 mm (1.69 x 1.69 x 0.42 inches), the 9 Peak is roughly the size of an Series 7 Apple Watch. The 52 g (1.83 oz) weight can be barely felt on the wrist, and won't get in the way even during rigorous activities.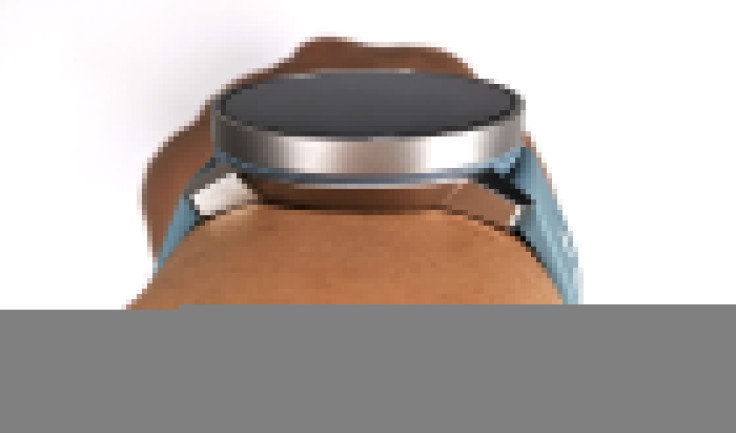 The aesthetics of the Suunto 9 Peak is where it really differentiates itself from even other Suunto watches that came before it. The bezel is a perfect cylinder, made of anodized stainless steel, circling a Sapphire crystal lens. Both of which not only look good, but haven't picked up as much as a micro scratch from 30 days of daily usage.
On the right-hand side of the 9 Peak are three pill-shaped metallic buttons, which serves as an alternate means of control instead of the touch screen. It comes in handy especially when one's wearing gloves, either for the cold, or for sports.
Super Readable under Direct Sunlight
The Suunto 9 Peak uses a transflective display, which gives it an edge over most smartwatches when it comes to legibility under the sun. This to me is arguably the best function of this sports watch, as most people exercise not in the dark, but in the light! Even in environments where there is a weak light source, I found myself being able to read the time on this watch off the reflected light, and did not need to resort to the backlight.
The excellent readability of the transflective display under a light source also means less backlight needs to be used, consuming minimal power and contributes to the long battery life of the 9 Peak.
Easily 2 Weeks Battery Life
Knowing that Suunto watches generally have very long battery lives, I did not test the 9 Peak under power saving mode, but in it's max performance mode with full notification, heart rate monitoring and blood oxygen monitoring, and responsive backlight. In this mode, I was still able to get 2 full weeks of battery life comfortably.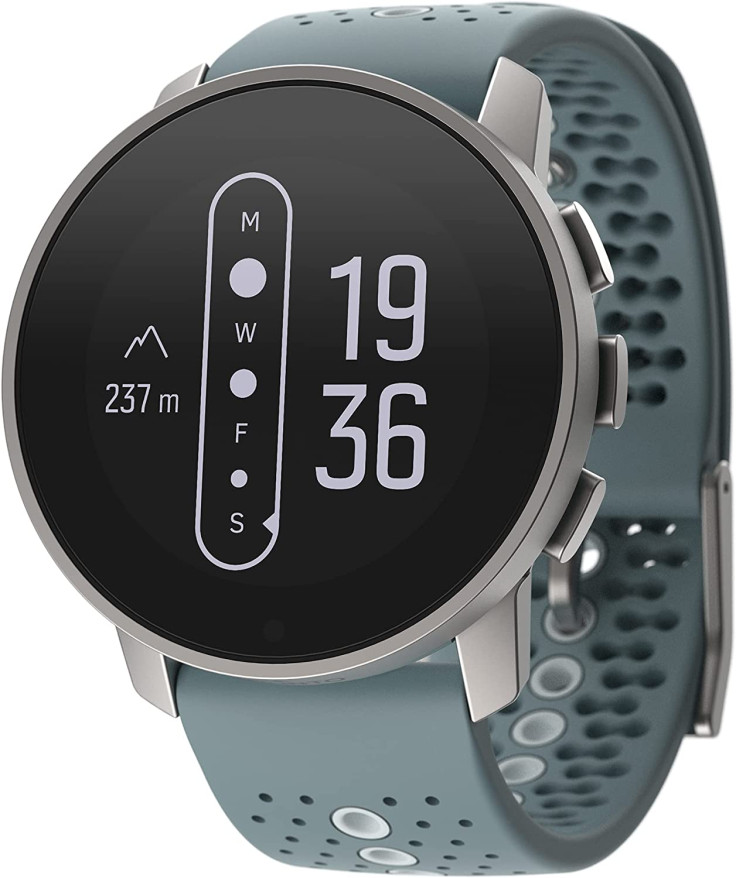 The recharging of the Suunto 9 Peak is done via a charging puck, and it recharges rapidly. From a drained watch, it fully charged in 40 minutes, and I was good to go for another 2 weeks of use.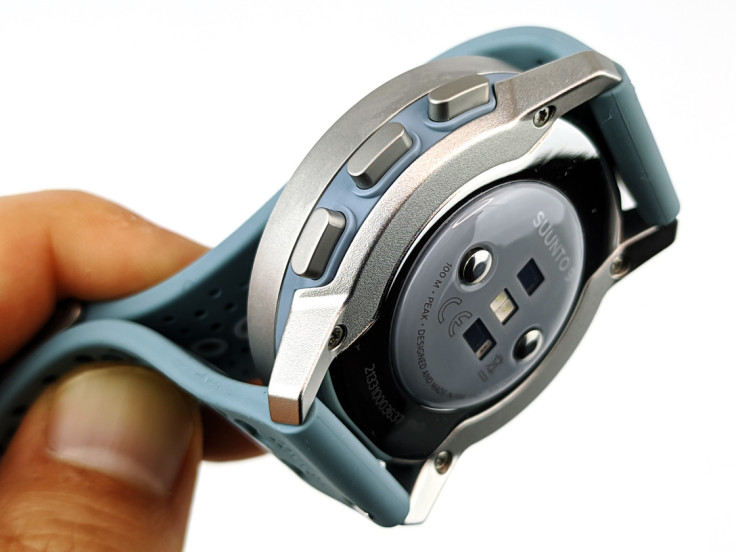 High quality Silicone Strap
The Suunto 9 Peak has made its strap a main feature aesthetically, by matching its color with the glass fiber reinforced polyamide watch back. The version that we tested was the Moss Gray variation, which almost appears to be baby blue - but with a more earthy tone to it. The light blue hue is matched with white silicone lined holes, resulting in a sporty and youthful look.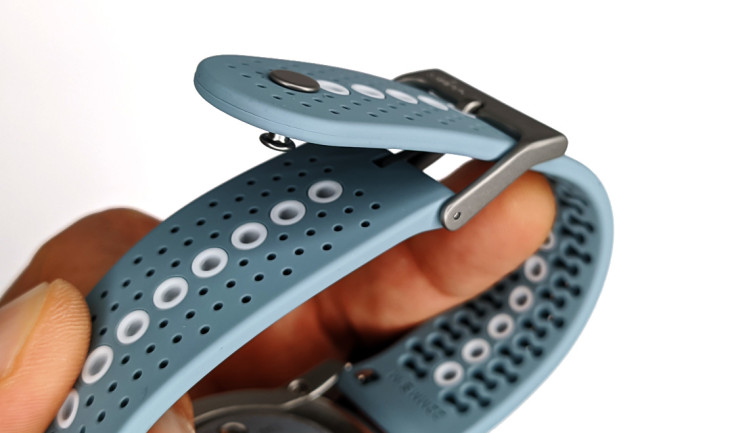 One of my favorite designs on the strap is the push pin that replaces the watch strap loop, as it is much more secure in holding the extra length of strap firmly in place even when I'm moving extensively.
The straps also have a quick release lever that allows for quick change of the straps. Once I swap it for some black black silicone straps, the 9 Peak looked right at home with a suit and tie.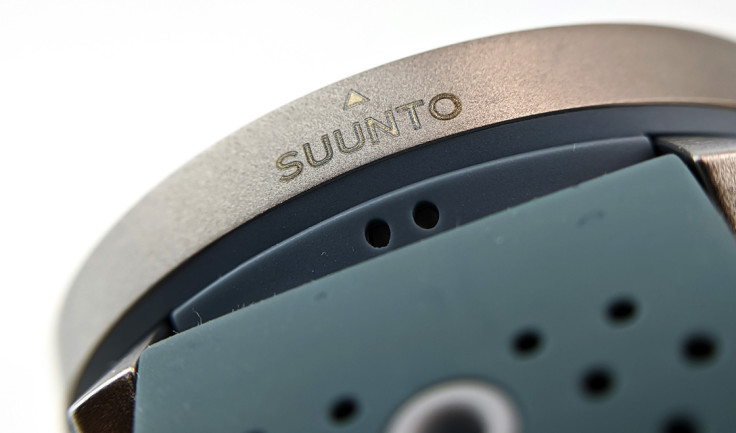 Final Verdict
The latest Suunto sports watch manages to keep the company's DNA features like long battery life, and durability into a new compact design. Its readability under the sun makes it one of the most usable watches when working out in bright situations, and it's a feature that I wish was on all the devices that have a digital display. The new minimalist design also makes the 9 Peak the dressiest watch from Suunto so far.
For its durability, style versatility and long battery life, the Suunto 9 Peak is an excellent choice for a travel watch, and we're awarding it with the IBTimes Recommended Badge.
David is a tech enthusiast/writer who is often on the move and is on a mission to explore ways to make his overhaul flights more enjoyable. This is a contribution to an ongoing IBTimes review series on gadgets for Business Travelers.
© Copyright IBTimes 2023. All rights reserved.
FOLLOW MORE IBT NEWS ON THE BELOW CHANNELS