Swarovski Black Friday Sale 2021: 12 Must-Buy Jewelry, Watches Up To 50% Off
This article uses affiliate links, which means if you purchase products through these links, we may earn a commission. Click here to see our
T&C
. For licensing please click
here
.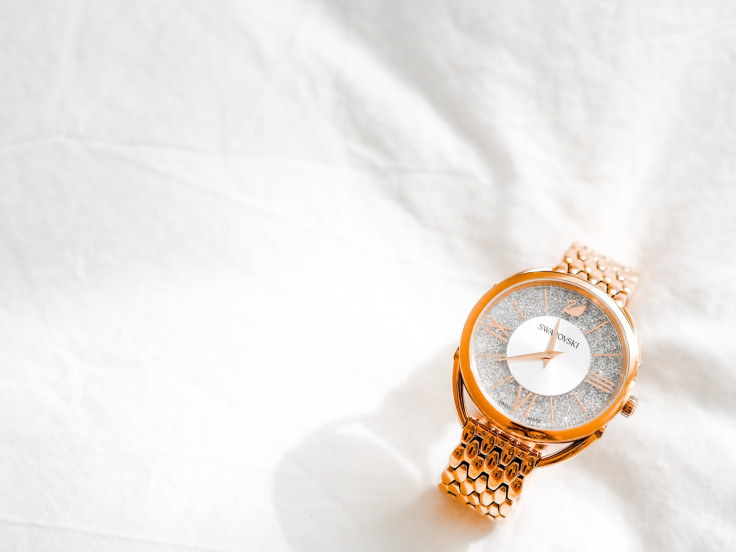 Swarovski is one of the most coveted jewelry brands in the world. Originally from Austria, Swarovski was handmade by its namesake founder, Daniel Swarovski in 1895. For years, the well-loved crystals have been a favorite by collectors and style-conscious folks, from jewelry to precious ornaments.
As the holidays are fast approaching, make sure to get the best Swarovski deals on Black Friday Sale 2021. Add pieces to your collection, get some precious jewelry to give away as gifts or finally get your first Swarovski pieces this Swarovski Black Friday sale. Enjoy awesome deals of up to 50% off the original prices. Check out our list of what to get from the Swarovski sale, which will last from November 21 (00:00:00) to December 1, 2021 (5:59:59).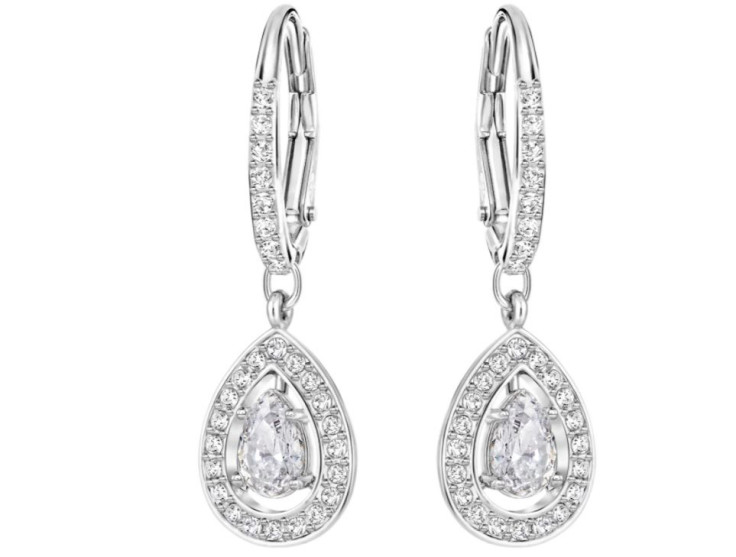 This pair of earrings features an elegant pear-shaped centerpiece that's enclosed in a halo of crystal pavé. The clear crystals add a brilliant sparkle while the rhodium-plated metal ensures that the pair is tarnish-free. At just 3 mm in size, it can be worn in semi-formal events for subtle opulence. From $99, Swarovski is offering this at 25% off making it more affordable.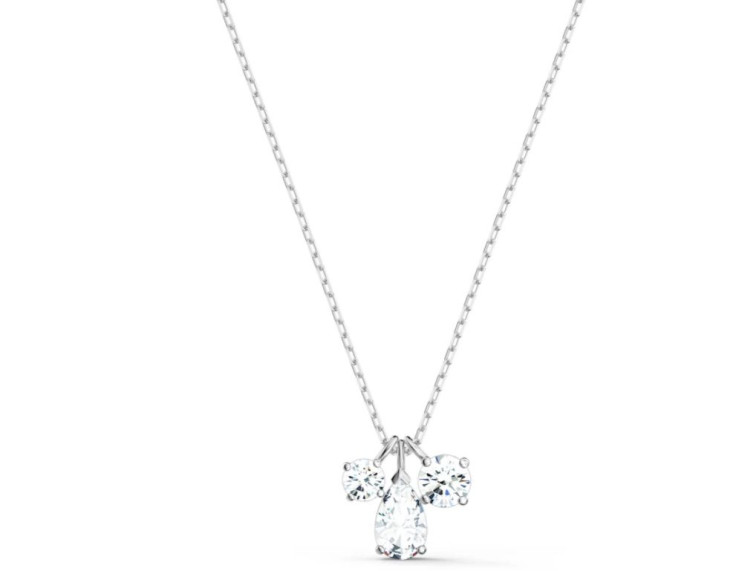 This pendant features intricately cut Cubic Zirconia showing off Swarovski's masterful craftsmanship. Made with three crystals, it features a larger main stone in a drop-pear shape surrounded by two smaller round stones for a delicate yet refined look that is perfect for every day. It comes with a minimalist silver chain to complement the look. On Swarovski's Black Friday sale, you can get this pendant and chain at 25% off from its original price of $89.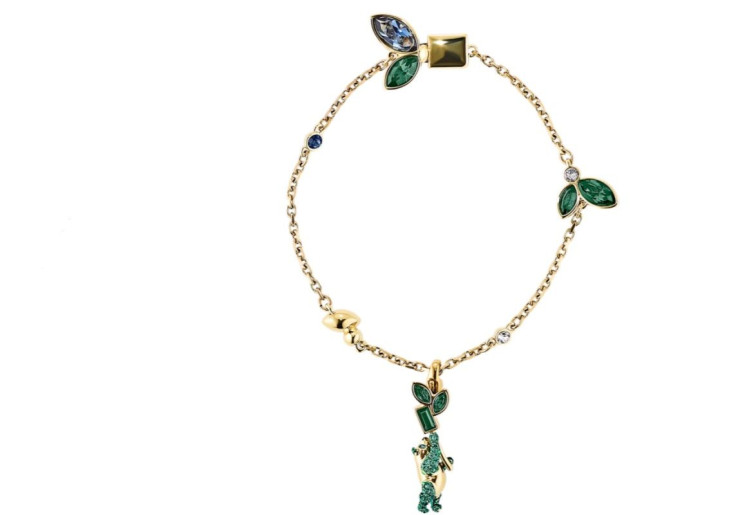 Designed by conservationist and jewelry designer Susan Rockefeller, this bracelet takes inspiration from elements in nature. Giving focus on the panda and its main source of food, bamboo, reminds everyone of the earth's diversity and abundance, asking people to protect it. The gold-plated chain is adorned with vibrant green and multi-colored crystals, then finished with a detachable intricate panda pendant with shimmering Pointiage accents. This bracelet will be available for half the price of its original $229, so you can have your very own nature-inspired piece of Swarovski jewelry.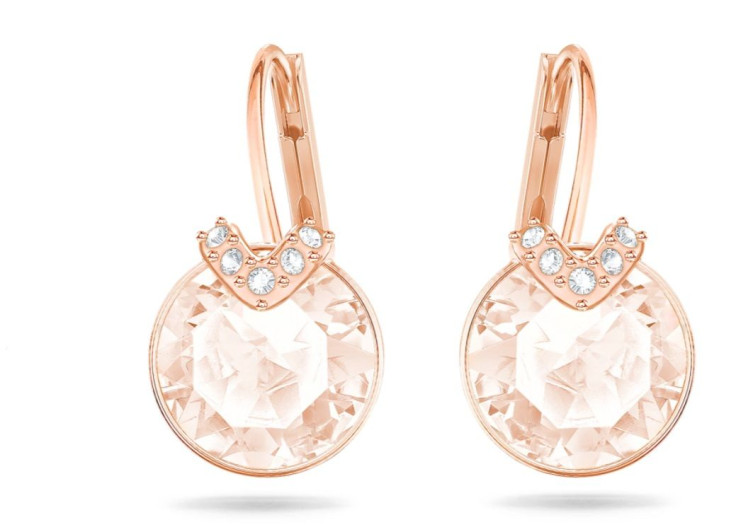 Add color and vibrance to any look with this pair of feminine rose gold-plated earrings. Gorgeous round pink crystals are complemented by a clear crystal pavé in a V-shaped casing. Take these from work to dinner with their versatile style and beautiful design. Get them at 25% off from their original price of $69 through Swarovski's Black Friday deals this year.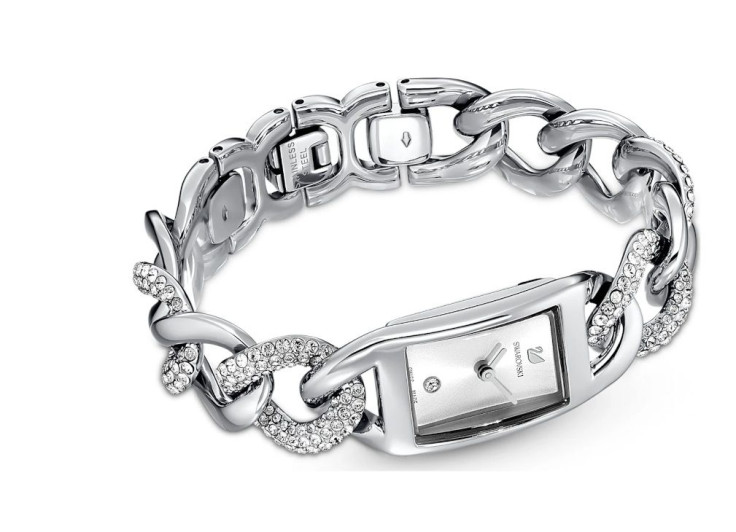 Offering beauty and function, the Swarovski Cocktail watch doubles as an elegant bracelet. The rectangular stainless steel silver case contrasts the feminine design of the chain bracelet. Featuring the Swarovski swan at 12 o'clock and a clear crystal at 6 o'clock plus 248 crystals decorating the chain, it embodies true elegance which you can wear from day to night. At 50% off from its original price of $329, you can have your very own powerful yet refined Swarovski watch.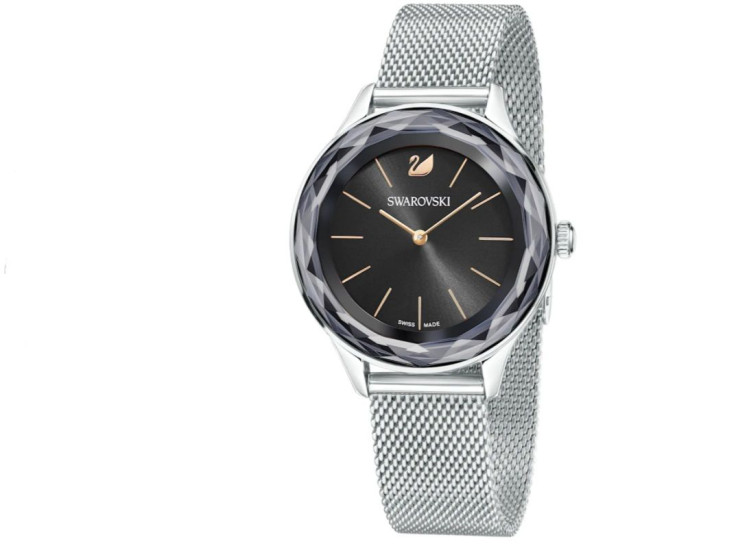 This newly-released Octea Nova watch will easily turn heads with its fine craftsmanship. Both bezel and glass are cut from a single sapphire crystal that features 68 facets. It has a trendy Milanese bracelet, a stainless steel case and rose gold-applied sunray dials. Originally priced at $379, you can get it for half the price at this year's Black Friday sale.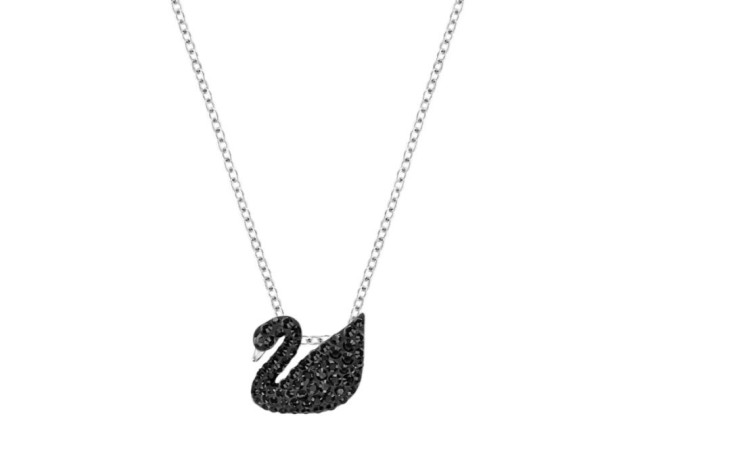 Nothing says Swarovski like its iconic swan pendant. This elegant pendant features a dramatic cluster of black crystals put in place using the Pointiage method. Shaped in the legendary swan motif that's synonymous with the Swarovski brand, it's big enough to be noticed but also modest enough to be subtle with a delicate sparkle. Pair this beautiful pendant and chain with any leisure or work ensemble or layer it with other chains. Originally priced at $79, this necklace is on sale at a 25% discount during the brand's Black Friday sale.
Part of the Atelier Swarovski Tigris collection, this Tigris wide ring takes inspiration from the tree of life mimicking its interlocking roots. Filled with blue crystals set using Swarovski's patented Pointiage technique and in a black ruthenium-plated design, this ring will add sparkle to any outfit. At $279, its price is half off this Black Friday sale so you can now own a piece of jewelry from Atelier Swarovski.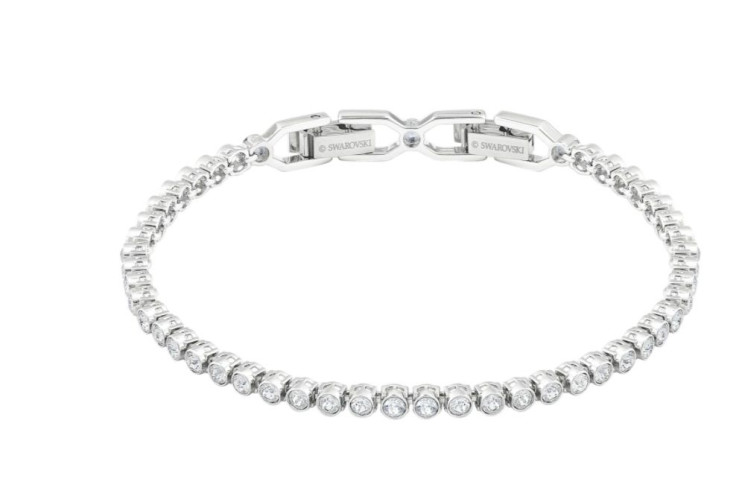 This simple yet delicate bracelet features a classic look with a shine that's hard to miss and complements your delicate wrist. This strand of bezel-set clear crystals on a rhodium-plated bracelet is both feminine and minimalistic. This elegant bracelet is now more affordable with a 25% discount off its original price of $99.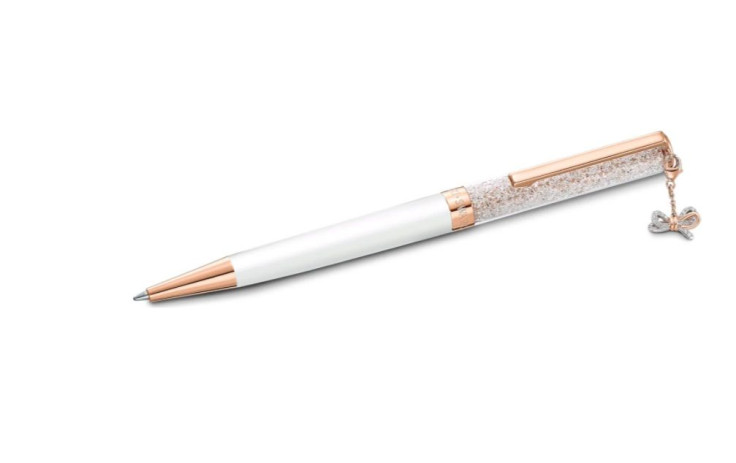 Get a precious piece that you'll also need every day, like this crystal-filled ballpoint pen with an adorable bow charm. The barrel of the pen is engraved with clear crystals that go perfectly with its white and rose gold tones. The charm is detachable and can be worn with other pieces of jewelry by Swarovski. At $69, you can get it at 25% off before the year ends during the Swarovski sale.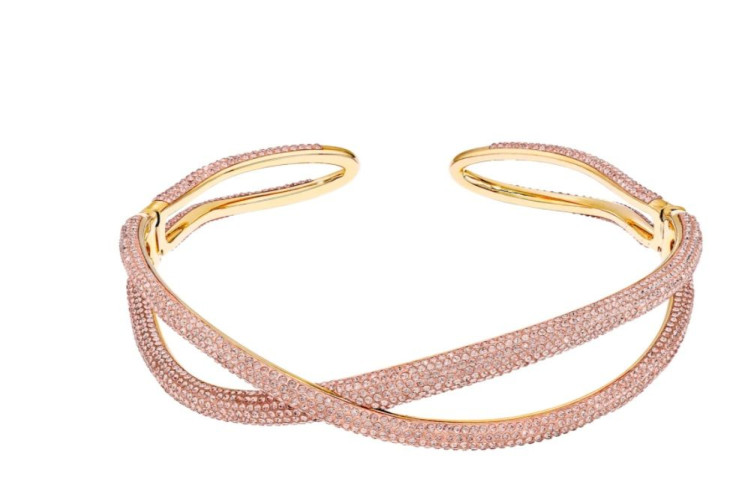 Another piece of jewelry from Atelier Swarovski's Tigris collection, the Tigris choker takes inspiration from the tree of life and echoes the subtle curves of its roots. Featuring a gold-plated design and peach-colored tones, the bracelet is filled with clear crystals set in the Pointiage technique. Originally priced at $549, get it at 50% off this Black Friday sale.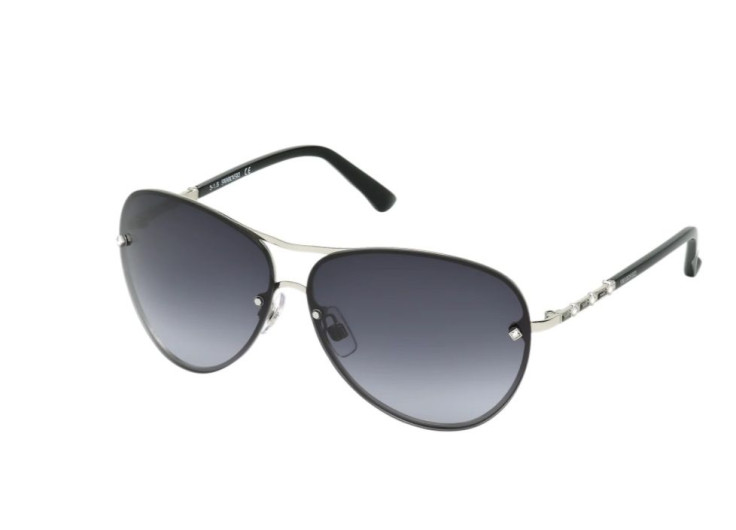 Look sleek yet elegant in this pair of classic aviator-style sunglasses that are adorned with Swarovski clear crystals on the metal screws, lenses, metal sides and temples. With smoked lenses in a nylon B6 base, this pair of sunglasses will keep your eyes protected from the sun at all times. Get it at 25% off from its original price of $199 and have your very own Swarovski-adorned sunglasses.
FOLLOW MORE IBT NEWS ON THE BELOW CHANNELS