Swedish Town Pays Jobless Youths To Seek Work In Norway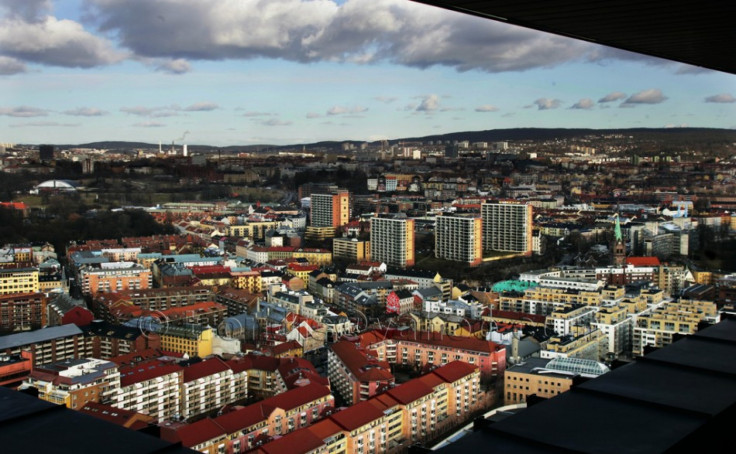 The small town of Söderhamn in eastern Sweden has come up with a novel method of dealing with its soaring unemployment problem – pay its jobless young people to migrate to neighboring Norway.

Sveriges Radio (SR) reported that thus far more than 100 youths – between the ages of 18 and 28 – in the town have taken up the offer and left for greener pastures in Norway.

Located about 155 miles north of Stockholm, Söderhamn is a burg of some 12,000 inhabitants where work is scarce.

"We had an unemployment rate of over 25 per cent, so we had to find solutions," Magus Nilsen, an official in Soderhamn council, told the Daily Telegraph.

"Going to Norway to find work has always been quite popular with young people, but sometimes they want to go but don't know how to find a job or accommodation so we thought we'd give them a bit of help with both."

Under a joint partnership between Söderhamn municipal officials and the Sweden's National Public Employment Service, the program provides jobless youths a monthlong preparation course, paid transportation to Oslo, and one month free rent in the Norwegian capital.

The Local, an English-language Swedish newspaper, reported that most of the Swedish emigres have found jobs in Norway.

One of them, Andreas Larsson, who had been out of work for two years in Sweden, is now employed as a truck driver in Oslo.

"I came here on a Thursday and had a job by Monday morning. It went that fast. It felt almost unreal, like I'd come to the promised land," he told Sveriges Radio.

Mohamed Chabchoub, the chief of the local employment office in Söderhamn, explained to Sveriges Radio: "We're not sending them away; we're helping them take a step forward and to have a richer experience. They get some economic security and at the same time we hope they come back with renewed strength. It's not a kick, but a pat on the shoulder."

Moreover, once they arrive in Oslo, the Swedes also receive assistance from Nordjobb, a Norwegian job placement service.

According to Statistics Sweden, the nation's unemployment rate jumped to 7.4 percent in September from 6.8 percent in the year-ago month. However, among youths between the ages of 15 and 24, 22.2 percent are jobless.

In contrast, the unemployment rate in Norway as of August stood at 3.1 percent.
© Copyright IBTimes 2023. All rights reserved.