Sweet 16 Betting Odds, Predictions, And TV Schedule [2013 NCAA Tournament]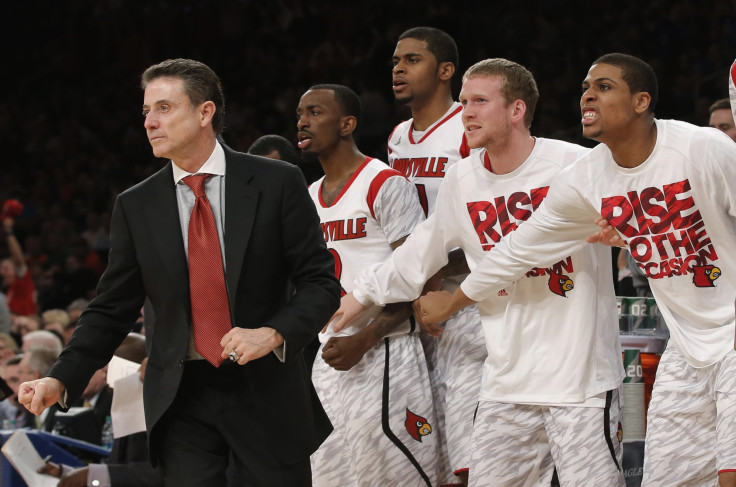 Only 16 teams remain in the 2013 NCAA Tournament.
The first weekend of March Madness saw several upsets. Gonzaga, which entered the tourney atop both Top 25 polls, was bounced on Saturday by Wichita State. No.2 Georgetown didn't get past their first game after losing to No.15 Florida Gulf Coast, and No.3 New Mexico were the victims of No.14 Harvard's first-ever NCAA Tournament win.
Despite all of the unexpected victories, most of the favorites still have a chance to reach the Final Four in Atlanta. Louisville, Duke and Kansas cruised to the Sweet Sixteen. Indiana, Ohio State and Miami are alive after close matchups in the third round.
A few impressive performances have changed the landscape of who is expected to advance to the Elite 8 and then the Final Four. According to the online betting Web site Bovada, No.3 Florida has moved ahead of Indiana with the second-best odds to win the national championship. No.4 Michigan is also among the favorites to cut down the nets on April 8.
A few Cinderellas have already made history. FGCU become the first 15-seed to reach the Sweet Sixteen. LaSalle's victory over Marshall Henderson and Ole Miss made them just the sixth 13-seed that was able to survive the opening weekend.
Below are the updated betting odds for each team's title chances, as well as a prediction from each region. Point spreads from Las Vegas and the TV schedule for the Sweet Sixteen games are also included.
MIDWEST WEST
#1 Louisville 13/4 #2 Ohio State 15/2
#2 Duke 11/1 #6 Arizona 18/1
#3 Michigan State 14/1 #9 Wichita State 40/1
#12 Oregon 33/1 #13 LaSalle 66/1
SOUTH EAST
#3 Florida 19/4 #1 Indiana 5/1
#4 Michigan 11/1 #2 Miami 15/2
#1 Kansas 12/1 #4 Syracuse 18/1
#15 Florida Gulf Coast 100/1 #3 Marquette 40/1
Final Four Prediction: Louisville, Ohio State, Florida, Indiana
Thursday
Marquette vs. Miami (-5.5), 7:15 p.m. ET, CBS
Arizona vs. Ohio State (-4), 7:47 p.m. ET, TBS
Syracuse vs. Indiana (-5.5), 9:45 p.m. ET, CBS
La Salle vs. Wichita State (-4), 10:17 p.m. ET, TBS
Friday
Oregon vs. Louisville (-10), 7:15 p.m. ET, CBS
Michigan vs. Kansas (-2), 7:37 p.m. ET, TBS
Michigan State vs. Duke (-2), 9:45 p.m. ET, CBS
Florida Gulf Coast vs. Florida (-13), 10:07 p.m. ET, TBS
© Copyright IBTimes 2023. All rights reserved.