Swine Fever 'Apocalypse': South Korea Deploys Drones, Snipers Against Invading Infected Pigs
African Swine Fever (ASF), a deadly contagious disease infecting hogs and having no known cure or vaccine, is spreading rapidly in East Asia. The ASF outbreak that has trickled from North to South Korea is akin to an "apocalypse", according to Ahn Chan-il, leader of World Institute for North Korea Studies and a former North Korean service member.
On Tuesday, Oct. 15, the South Korean government ambushed contagion-carrying pigs near the country's northern borders, using snipers and thermal-imaging drones. The attack was carried out after wayward pigs that had wandered across the buffer region between the Korean neighbors were found to be carrying the swine fever virus. According to the Wall Street Journal, the death toll of feral pigs in South Korea this month has reached 145.
Pork constitutes 80 percent of protein consumption in East Asia. As the epidemic spreads unabatedly, the Korean neighbors are witnessing the worst-ever food crisis in recent times. For North Korea, this is a particularly difficult time as the county is still reeling from the poor harvests of the 1990s in which almost 10% of its population died.
The reticent North Korean government has tried to downplay the hog crisis but unofficial reports reveal that the hemorrhagic virus is spreading uncontrollably. While North Korea lives in denial, South Korea has taken an aggressive stand on the matter by ordering its snipers to eliminate the influx of boars across its borders.
China, the world's top pork producer and consumer, is facing a severe economic downturn due to the swine fever epidemic which threatens to perish nearly half of its pig population if not contained soon, reports CNBC. Last month, pork prices in China surged by 69.3% causing the nation's consumer price index to increase by 3%, the highest jump witnessed in the last six years.
Chinese officials are deploying strategic measures to combat, including pulling pork reserves from its reserves and consolidating pork supply from far-flung farms. But Dutch Bank Rabobank paints a grim picture: it might take more than five years for the Chinese pork industry to return to its pre-swine fever glory.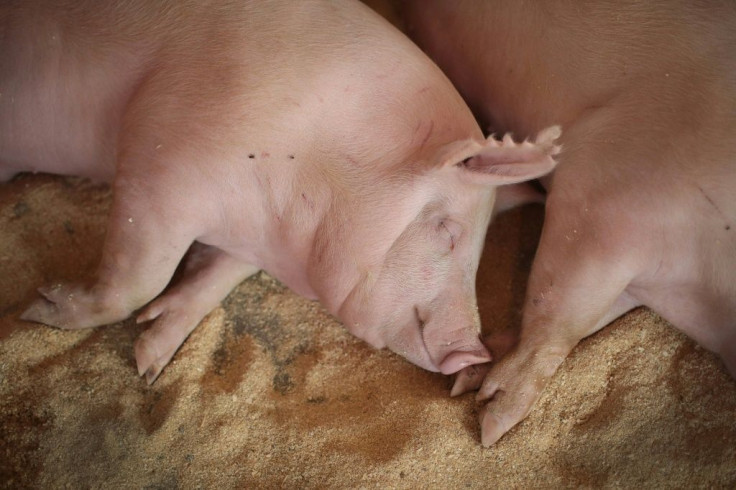 © Copyright IBTimes 2022. All rights reserved.
FOLLOW MORE IBT NEWS ON THE BELOW CHANNELS