Swine Flu Outbreak: Mexico Sees Jump In H1N1 Cases With 68 Deaths This Season, Health Ministry Says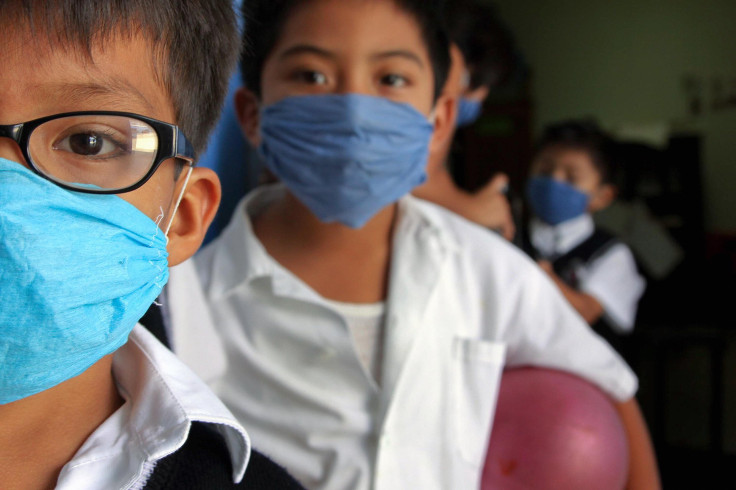 Mexico's health ministry said Wednesday that the country has seen a spike in cases of the H1N1 virus, commonly known as swine flu. The Mexican government has detected 945 cases of H1N1 and 68 deaths this season, as opposed to only four cases and no deaths last season.
Swine flu comprised only one-third of all flu infections this season, but has proven deadly as nearly 70 percent of the deaths have been attributed to H1N1, Reuters reported. Mexico's flu season usually begins in October and continues until March.
Authorities reportedly said that despite a striking rise in the number of cases, schools should not be closed.
"We are not facing an epidemic that would justify closing schools," Education Minister Aurelio Nuno said at a news conference this week, Reuters reported.
The World Health Organization recently said that there has also been an increase in H1N1 cases in the United States and Canada.
In 2009, the WHO declared swine flu the first global flu pandemic in 40 years after the virus started in Mexico and spread across the globe.
Swine flu symptoms include high fever, unusual tiredness, headache, running nose, sore throat, shortness of breath, cough, loss of appetite, aching muscles, diarrhea or vomiting. Most swine flu cases are mild, but children, elderly and pregnant women are at risk of complications.
Recent reports revealed that there have been shortages of flu medication in Mexico and that 35 percent of pharmacies across the country do not have Roche Holding AG's Tamiflu, a popular treatment, Reuters reported, citing the national pharmacies' association, Anafarmex. Anafarmex also reportedly said that the government has sent thousands of Tamiflu units to pharmacies to boost supply in the country.
© Copyright IBTimes 2023. All rights reserved.