Syria Links Could Lead To Russia Sanctions; G7 Ministers To Discuss Possibility In Meeting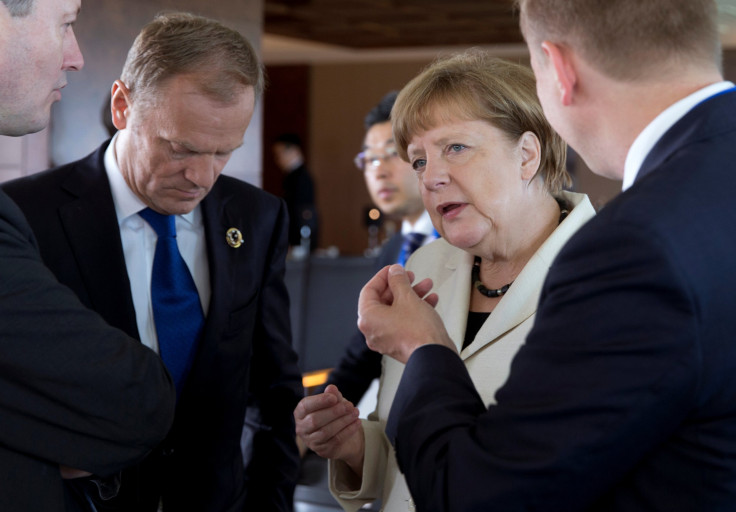 Foreign ministers from the Group of Seven (G7) industrialized nations are meeting Tuesday in Italy where they will likely discuss ways to end the ongoing war in Syria. However, the nations are divided over their decision to impose sanctions on Russia for its support of President Bashar Assad, reports said.
After the deadly chemical attack in Syria that shook the world last Tuesday, the G7 meeting is expected to call for a new international push to end the six-year-old crisis in Syria. The group blames Assad's military for the attack, according to the Associated Press.
Read: Is Ivanka Trump Behind The Syria Airstrikes?
Sanctions on Russia over its support for the Assad regime in Syria is not being ruled out. British Foreign Secretary Boris Johnson said the G7 was considering imposition of measures on Moscow, hoping it ends military support for the "toxic" Assad government. However, other member nations seemed to want a more conciliatory approach to Russia. German Foreign Minister Sigmar Gabriel said Russia and Iran — also an Assad ally — should be involved in any peace process in Syria, reports said.
Sources close to Johnson told the Independent he would try to convince the other G7 nations to impose sanctions in Russia during a dinner. The action can then be announced to Russian President Vladimir Putin by Secretary of State Rex Tillerson later this week. Putin and Tillerson are scheduled to meet Wednesday, reports said.
Meanwhile, Russian and Iran issued a joint call Monday for an unbiased investigation into the chemical attack in Syria. Russian Foreign Minister Sergey Lavrov and his Iranian counterpart Mohammad Javad Zarif also condemned the U.S. attack last week on a Syrian airbase as "an act of aggression against a sovereign nation," according to reports.
© Copyright IBTimes 2023. All rights reserved.