Syria Talks: Kerry To Meet European Leaders In London After Switzerland Talks Fail To Broker Peace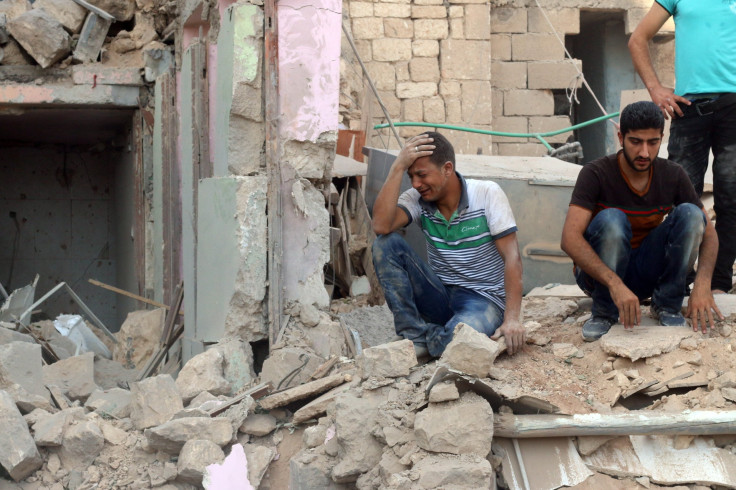 After Saturday's peace talks hosted by the U.S. failed to result in a significant breakthrough, Secretary of State John Kerry will meet with French and German ministers in London on Sunday for another round of talks hoping to end the six-year conflict in Syria.
The meeting will be hosted by the United Kingdom's Foreign Secretary Boris Johnson but members of the Syrian government and Syrian opposition groups will not be attending the talks. Kerry will arrive in London not with a concrete plan to tackle the Syrian conflict but with "fresh ideas," the BBC reported.
Kerry met with senior diplomats from Russia and regional powers like Iran, Iraq, Saudi Arabia, Turkey, Qatar, Jordan and Egypt on Saturday for a four and a half hour meeting in Switzerland. The talks, however, failed to result in a concrete strategy that would help the war-torn country. The diplomats pledged to meet again Monday for more talks on the conflict.
The Russian foreign ministry said Sunday that if a U.S.-Russia ceasefire was to hold and aid deliveries were to resume, Syria's opposition must distance itself from the Jabhat Fateh al-Sham, previously known as the Nusra Front, and other "terrorist groups."
"At the same time, it should be understood that operations against terrorists of Islamic State and the Nusra Front will be continued," the ministry reportedly said.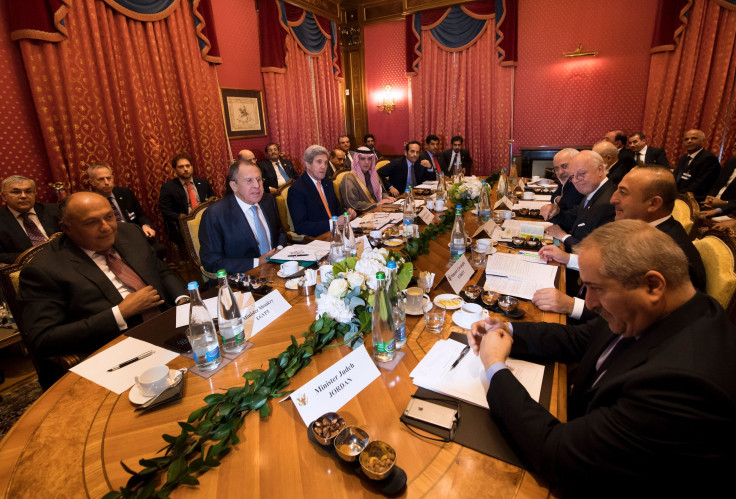 The high-level meeting followed the breakdown of a previous ceasefire agreement brokered by Russia and the U.S. last month, which was to hold for a week. Due to multiple violations, the ceasefire deal crumbled and was followed by multiple airstrikes by Russia-led Syrian troops in Aleppo city.
The airstrikes resulted in scores of civilian deaths with several world leaders alleging that the airstrikes targeted aid workers and hospitals. Leaders also warned Russia that it would face charges of war crimes over these attacks. Moscow has denied these allegations saying it only targeted terrorist groups.
Kerry reportedly said earlier that these talks were driven by the "urgency of Aleppo, the urgency of trying to find something that works other than military action."
U.K.'s Johnson said Tuesday Russia risks the chance of being an international "pariah" after its repeated airstrikes in Aleppo. "I'm personally very attracted to the idea of getting these people to come before the International Criminal Court. That's certainly something I would like to pursue," he said.
"If Russia continues on its current path then I believe that that great country is in danger of becoming a pariah nation," Johnson added.
According to the United Nations, over 270,000 people are trapped in Aleppo with dwindling food, water and medical supplies. The international organization added that the healthcare system in the country is crumbling with less than 30 doctors left to help the scores who are injured.
© Copyright IBTimes 2023. All rights reserved.