Syrian Nusra Front's Abu Firas, Foreign Jihadists Killed In Idlib Airstrike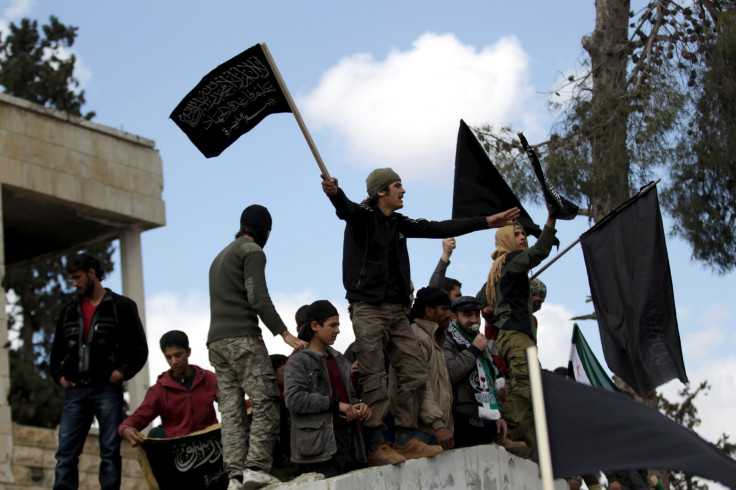 A prominent leader in Syrian al Qaeda offshoot the Nusra Front was killed on Sunday in an air raid in the rebel held northwestern province of Idlib alongside at least 20 other militants including foreign jihadists, rebels and a monitoring group said.
The Syrian Observatory for Human Rights, which tracks violence in the country, confirmed reports on websites by militant sympathizers that Abu Firas, "the Syrian," was killed in a suspected Syrian or Russian air raid on a village northwest of the city of Idlib in northwestern Syria.
Abu Firas was a well-known figure who had many followers within the hard-line group and who gave commentaries released by Nusra Front on sensitive issues ranging from governance to religious jurisprudence.
An Islamist source said Abu Firas was a founding member of the militant group who fought in Afghanistan in the 1980s and was a senior member of its policymaking Shura Council. He also worked with Osama bin Laden.
An army defector, Abu Firas originally came from Madaya, near Damascus, another source said.
The militant who supported the imposition of Islamic Sharia law across Syria was killed alongside his son and Uzbekistan fighters in a strike that also targeted the militant Jund al Aqsa group in the village of Kafr Jales in mainly nongovernment-controlled Idlib province, the monitor said.
A fragile "cessation of hostilities" truce has held in Syria for over a month as the various parties try to negotiate an end to the country's 5-year-old civil war.
But the truce excludes the Islamic State group and the Nusra Front, and air and land attacks by Syrian and allied forces continue in parts of Syria where the government says the groups are present.
© Copyright Thomson Reuters 2023. All rights reserved.