Taco Bell Tests Meatless Carne Asada In Some Restaurants: Here's Where You Can Try It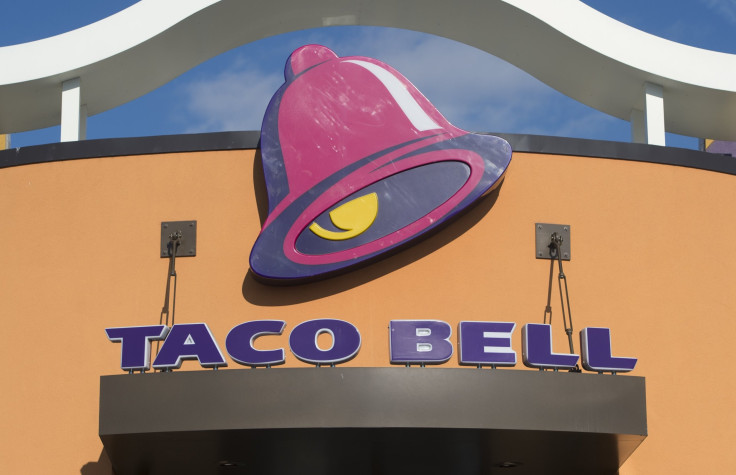 Taco Bell is adding a new meatless option to its menu at some restaurants for a limited time.
The Mexican fast-food chain said it will now be testing Beyond Carne Asada Steak – a meatless version of its steak – in a partnership with Beyond Meat (BYND). The plant-based steak will be available at Taco Bell participating restaurants in Dayton, Ohio, starting on Oct. 13, the company said.
The Beyond Carne Asada Steak will be featured in Taco Bell's quesadilla and priced the same as its traditional steak option while supplies last. It can also be ordered in other entrees as part of Taco Bell's customizable menu.
The Beyond Carne Asada Steak is made from plant-based ingredients such as vital wheat gluten and faba bean protein with Taco Bell's signature spices and is certified as vegan by the American Vegetarian Association. The steak is made without GMOs or added hormones, the company said.
Creation of the meatless steak was almost two years in development, Missy Schaaphok, Taco Bell's director of global nutrition and sustainability, told Bloomberg back in December.
Liz Matthews, Taco Bell's global chief food innovation officer, said in a statement, "At Taco Bell, we've long believed that anyone should be able to choose plant-based menu items without compromising the flavors they crave. That's why we at Taco Bell are thrilled to reveal the result of our long-standing partnership with Beyond Meat, which is previously unseen in the QSR industry."
This isn't the first meatless option from Taco Bell as it has been selling black beans and potatoes for years. The company saw sales of its vegetarian menu items reach over 12% in 2021.
The company has also tested a plant-based meat substitute made from soy and pea protein, as well as a meatless Cravetarian taco made from peas and chickpeas, and a plant-based shell for its Naked Chalupa, CNBC reported.
As of Wednesday at 10:33 a.m. ET, shares of Beyond Meat were trading at $17.04, up $1.01 or 6.30%.
© Copyright IBTimes 2023. All rights reserved.