Tagovailoa Injury Update: Quarterback Speaking With NFL, NFLPA Due To Concussion Concerns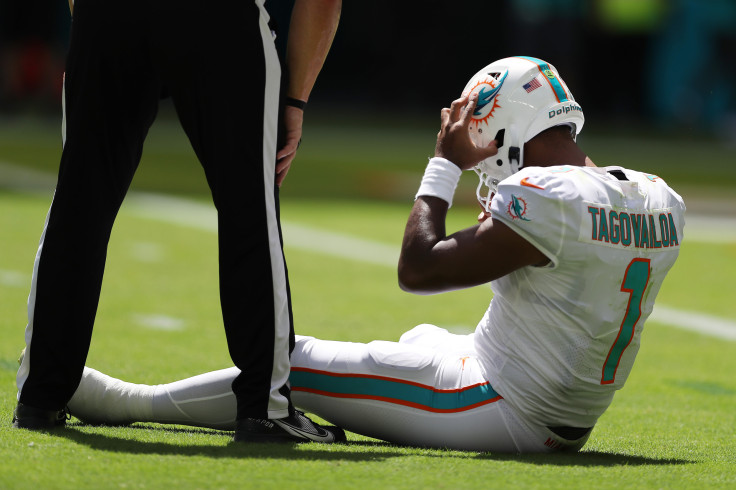 KEY POINTS
The NFL and NFLPA are working with Tua Tagovailoa for their investigation
Tagovailoa suffered scary injuries in back-to-back weeks
Concussion protocols are expected to be updated very soon
Miami Dolphins quarterback Tua Tagovailoa is confirmed to be on the sidelines for their Week 5 game against the New York Jets, but an inquiry is being launched against the franchise.
ESPN recently confirmed that the NFL Players Association (NFLPA) and NFL itself are working with Tagovailoa "as part of their review on how his concussion evaluation was handled."
The curiosity surrounding the Dolphins' handling of Tagovailoa started in Week 3 when the quarterback banged his head on the turf against the Buffalo Bills and was seen trying to shake off the cobwebs before losing his balance and needing to be helped by his teammates.
After halftime, Tagovailoa marched on to the field once again and many became curious as to why he was allowed to play again despite appearing to have suffered a concussion – which the quarterback later refuted and said that he "hyperextended" his back.
Criticism was again levied against the Dolphins this past weekend when Cincinnati Bengals defensive tackle Josh Tupou tackled him hard to the ground, again hitting his head and back hard on the turf.
Fans were horrified to see the camera zooming in on the quarterback with his fingers locked up and needing to be stretchered off.
Coach Mike McDaniel previously mentioned that he passed concussion protocols prior to Week 4, but how he appeared after the hit from Tupou seemed to suggest that Tagovailoa needed to remain off the field.
YouTuber and sports medicine doctor Brian Sutterer dove into the NFL's current policy regarding concussions and dissected Tagovailoa's hyperextended back claims after examining the evidence combined with his expertise, he concluded that it was highly likely that such claims were false.
As it stands, the NFLPA announced before Week 4 that they fired the unaffiliated trauma consultant involved in the evaluation of Tagovailoa's injury.
Because of the incident, both the NFL and NFLPA have agreed to update concussion protocols in the interest of player safety with a resolution expected to be released sometime soon.
The sport of football, as violent as it can be at times, has been under the microscope in recent years after the list of ex-players to have been diagnosed with chronic traumatic encephalopathy (CTE) post-mortem has increased.
Ensuring the safety of their players is part of the responsibility that the NFL has in the present, and the Tagovailoa situation has the potential to create even more stringent rules for future incidents.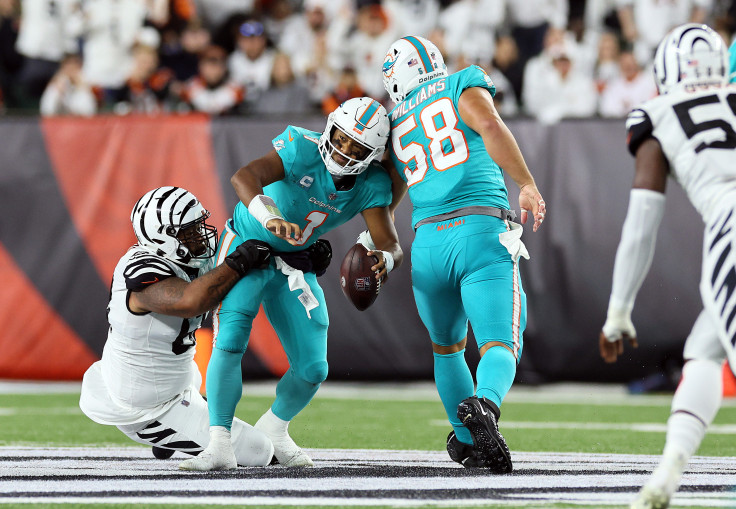 © Copyright IBTimes 2023. All rights reserved.