Taiwan Warns It Will Shoot Down Chinese Drones That Intrude Into Its Territory
KEY POINTS
Taiwan said its military aims to avoid escalating tensions but wouldn't hesitate to act
The island said it drafted plans for a drone defense system, to be deployed soon
Analysts urged the Taiwanese government to develop high-powered microwave jammers
Taiwan has said it would shoot down drones that intrude into its Kinmen island from the mainland, amid tensions in the Taiwan Strait. The Kinmen Defense Command said in a statement that it would drive Chinese drones out of Kinmen County, and shoot them down if warnings are ignored.
The announcement comes a week after a Chinese civilian drone intruded into Taiwanese territory and recorded visuals of two soldiers manning a guardhouse. These visuals were later widely circulated on Chinese social media Sina Weibo.
Taiwanese military sources then claimed it fired warning flares to repel Chinese drones while refraining from more aggressive measures such as shooting aircraft down to avoid further escalating cross-strait tensions.
However, according to the command, the Taiwanese military aims to avoid escalating such situations but would take countermeasures to prevent incursions into the country's airspace by drones and other airborne objects, reported Taipei Times.
The statement also blamed China for making such incursions with increasing regularity over the past few weeks. "These repeated provocations are a threat to Taiwan's national defense and aviation safety, and we will take necessary measures to stop them," the command said.
Meanwhile, the incident has prompted the Taiwanese Ministry of Defense to strengthen its drone defense system, which it expects to deploy next year. Regional analysts are also urging Taiwan to come up with a system to prevent such intrusions.
According to Lo Cheng-fang, the CEO of Taiwanese drone manufacturer
GEOSAT Aerospace & Technology Inc, the army should not hesitate to use counter-drone weapons if any are spotted in Taiwan's territorial airspace. "When faced by China's provocative gray-zone tactics, the worst thing Taiwan can do is nothing, because it would simply encourage Beijing to be more aggressive," he told Focus Taiwan.
It should be enough at present for Taiwan to use standard drone jammers to counter the Chinese drone incursions, Lo said. But, he added that China would only intensify its harassment campaign and said Taiwan's military needed to respond with more than a drone defense system and develop high-powered microwave jammers to counter drone attacks.
Lu Li-shih, a former navy lieutenant commander, too believes the army should try to set up a virtual perimeter known as a geofence around a no-fly zone between the offshore counties and China to stop drones from entering.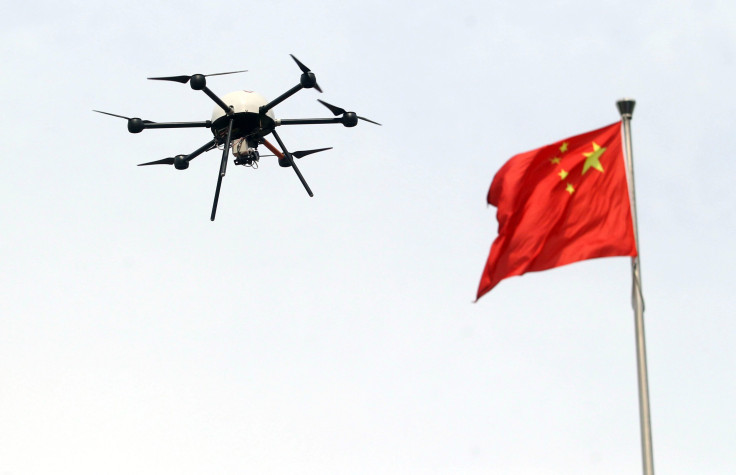 © Copyright IBTimes 2023. All rights reserved.