Taiwanese Brush Aside Chinese Threats Ahead Of Pelosi Visit, Say Those 'Happen Every Day'
KEY POINTS
Politicians and diplomats say people are used to military intimidation by China
Analysts believe Beijing's aggressive stance has only added to the resolve of the Taiwanese
During the Third Taiwan Strait crisis, Chinese missiles reached Taiwan's shores
The Indo-Pacific might be on the boil as China continues to warn the U.S. against House Speaker Nancy Pelosi's impending Taiwan visit, but the islanders see no reason for panic as they are "accustomed to Beijing's saber rattling."
If Pelosi goes ahead with her visit, it would be the first in 25 years by a Speaker of the U.S. House of Representatives. The plan triggered China, which sternly warned Washington of "resolute and strong measures."
The tensions between the countries have also resulted in an increased militarization around the Taiwan Strait. While the U.S. has sent the aircraft carrier USS Ronald Reagan and its strike group toward the disputed waters, satellite images show the People's Liberation Army (PLA) too has expanded an airbase in Fujian, a province lying across Taiwan.
However, the situation in Taiwan is calm, as even the media is mostly focusing on political campaigns ahead of local elections and record-breaking temperatures, according to Taipei Times.
"That is mostly verbal threats and intimidation, so this time around I am quite at ease," said Chen Yen-chen, a 30-year-old local woman.
Though there are fears that Pelosi's visit could result in a cross-Strait conflict, politicians and diplomats in Taiwan have said that people are used to military intimidation by the Chinese military.
"To the Taiwanese people, Chinese threats have never stopped in the past decades. It's happening every day," Democratic Progressive Party Legislator Wang Ting-yu told Taipei Times. "Taiwan needs to be on guard, but Taiwan will not cave in to fear," Wang added.
Some believe Beijing's aggressive stance has only added to the resolve of the Taiwanese. While welcoming a visit by Pelosi, Chinese Nationalist Party Department of International Affairs director Alexander Huang said the move raises Taiwan's visibility and the American commitment to Taiwan.
Another resident of Taiwan, 26-year-old office assistant Hung Chien, thinks Chinese threats are merely the same old warnings. "I am already used to China issuing such statements, so I am not overly nervous," he told the news outlet.
The last time the Strait witnessed a conflict was during the Third Taiwan Strait crisis in 1995 and 1996, ahead of Taiwan's first popular presidential elections. China had then mobilized 100,000 troops in Fujian Province, leading Washington to repeatedly warn Beijing against engaging in military intimidation.
The PLA also carried out multiple drills and even fired missiles into waters just 20 miles from Taiwan's coast. The U.S. then sent the warship carrier USS Independence to Taiwan-adjacent waters, while the USS Nimitz departed the Persian Gulf and sailed for the Philippine Sea.
That said, the island's administration reportedly fears that China would "punish" them if Pelosi goes ahead with her visit next month. According to analysts, there was so much public skepticism that the U.S. could abandon Taiwan.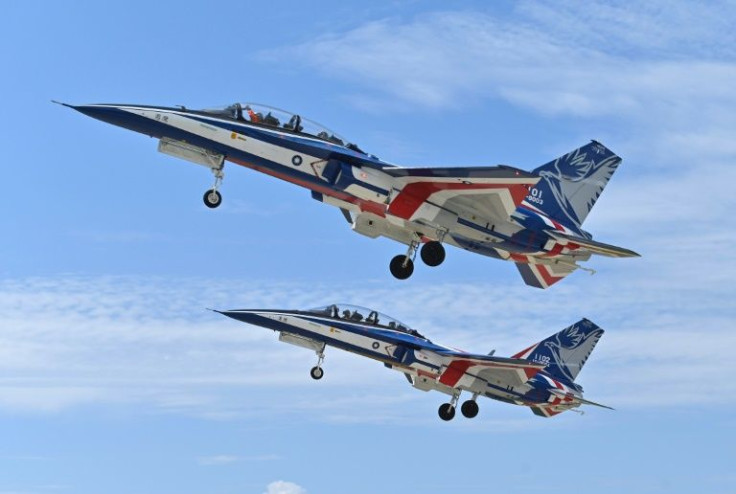 © Copyright IBTimes 2023. All rights reserved.
FOLLOW MORE IBT NEWS ON THE BELOW CHANNELS