Talks on Iran's nuclear program resume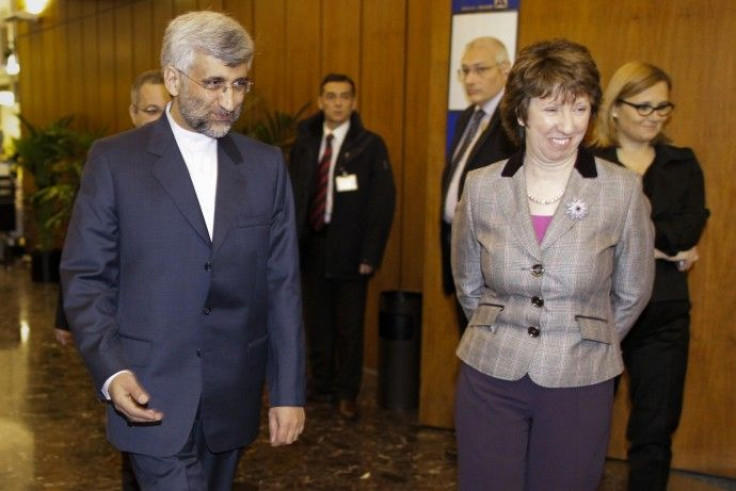 International talks on Iran's nuclear activity got under way in Geneva on Monday amid Tehran's claims of achieving self-sufficiency in the fuel cycle. Analysts say that little is expected from the talks. But the latest developments in Iran are likely to give it the confidence to put forward demands of sanctions against the Islamic Republic to be lifted. The talks between Iran and the five UN powers - the US, Russia, China, France and Britain - plus Germany were stalled 14 months ago.
Iranian officials suggested that the fresh sanctions imposed against Iran in June, and assassination attempts against its nuclear scientist could dominate the talks. The sanctions include a ban on dealing with Iranian banks and insurance companies and avoiding investments in Tehran's oil and gas industry.
The Western Governments on their part are likely to propose a renewed deal of allowing Tehran to export low-enriched uranium for processing abroad. The Ahmedinejad administration is certain to reject any such proposal after Sunday's announcement of its advancement in nuclear activity.
Iran reported on Sunday that the first consignment of locally produced raw uranium has been delivered to its enrichment facility in the central province of Isfahan. Raw Uranium was reportedly imported from South Africa. Ali Akbar Salehi, the Head of Atomic Energy Organization of Iran (AEOI), maintained that Iran had accomplished self-sufficiency in the nuclear activity and added that the country would speed up exploration, extraction, and conversion of uranium ore to yellow cake in the near future.
The West had been critical about Iran's nuclear program with several other Arab countries also expressing severe concerns. While Tehran maintains that enriched uranium will be used as fuel in nuclear reactors for civilian purposes, the United States and its allies believe that Iran intends to develop nuclear weapons.
Meanwhile, Iranian Judiciary Spokesman Gholam- Hosein Mohseni-Ejei, on Monday, warned the International Atomic Energy Agency (IAEA) for trying to collect information from Iran's nuclear facilities beyond its assigned tasks.
The state IRIB TV reported that the official maintained that the information leaked by IAEA helped in last week's assassination of an Iranian nuclear scientist. Two separate bomb blasts in Tehran killed nuclear scientist Dr. Majid Shahriari and wounded another scientist Dr. Fereidoon Abbasi. Iranian officials accused Israel's Mossad of plotting the assassination.
© Copyright IBTimes 2023. All rights reserved.