Tarell Brown Loses $2 Million Bonus After Missing 49ers Workouts, Fires Agent Brian Overstreet After Finding Out On Twitter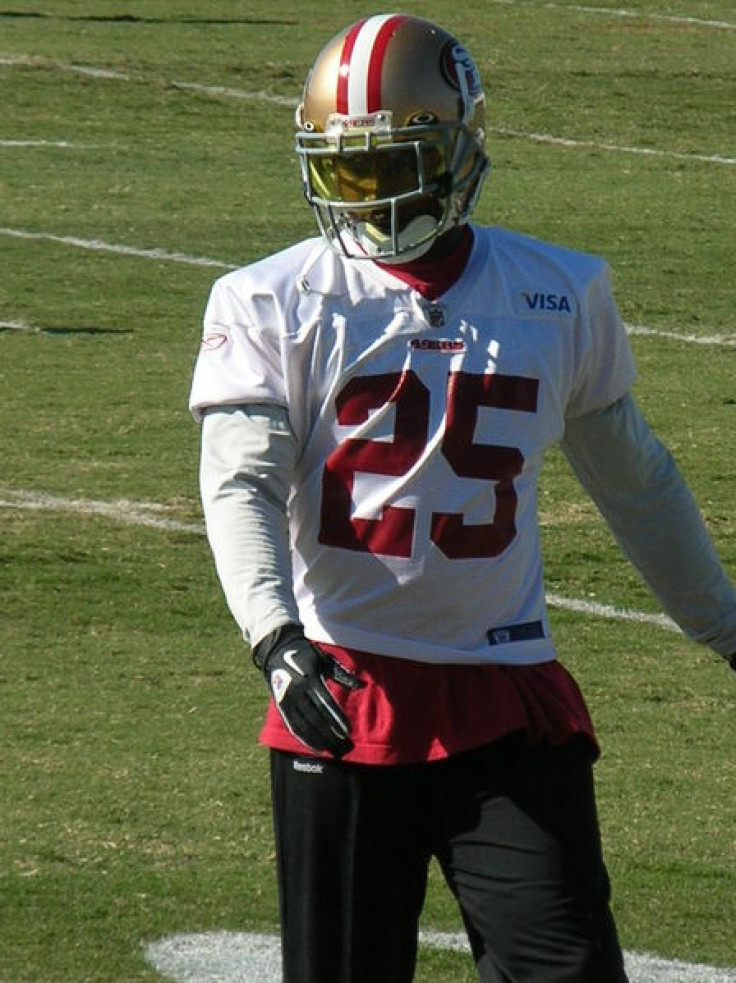 San Francisco 49ers cornerback Tarell Brown was guaranteed to receive a $2 million roster bonus, so long as he participated in the team's voluntary OTA workouts. Unfortunately, Brown seemed to be the only person who didn't know about the contract clause.
Brown reportedly fired his agent, Brian Overstreet, after learning that the 49ers had voided a $2 million escalator clause in his contract, the Associated Press reports. The 28-year-old claims that he didn't know about the workout clause, and found out about the voided bonus while reading Twitter after Thursday's practice.
"No one wants to leave money on the table," Brown told reporters. "If I would have known the clauses in my contract -- that's what agents get paid to do, to orchestrate the contract and to let you know what you can and can't do as far as workouts and OTAs and things of that sort. That's what he got paid to do. He didn't do that, so in my opinion, you have to be let go."
Brown is slated to earn a $2.925 million base salary in 2013, which also happens to be the final year of his contract. Rather than attend the 49ers OTAs, the 28-year-old chose to work out on his own. Brown also claims to have asked Overstreet to "see what [he] could work out" with the 49ers in terms of a settlement, but when the team held firm, Brown decided to fire his agent.
"It had nothing to do with not being in shape, not wanting to work out, no contract problems, it just had to do with me wanting to go back home and train," Brown added. "It's something I've been doing for the past few years." The cornerback plans to meet with 49ers head coach Jim Harbaugh to reach some sort of agreement regarding the lost bonus.
A former fifth-round draft pick in 2007, Brown has spent the last two seasons as a starting cornerback for the 49ers. He will become a free agent after the 2013 season.
© Copyright IBTimes 2023. All rights reserved.