Tennis: Djokovic, Nadal Harder To Beat Than Winning Lottery Says ATP Star
KEY POINTS
Gael Monfils is one of the more exciting players on tour
Rafael Nadal and Novak Djokovic are the favorites in winning the French Open
Monfils says winning the lottery might be easier than beating Djokovic or Nadal
There are only three individuals who continue to dominate the current era of tennis. These are Novak Djokovic, Rafel Nadal, and Roger Federer. For the past few years, these three have merely rotated on Grand Slam Championships. The last time someone not from the big three won a Major was way back in 2016 when Stan Wawrinka won the US Open.
But for now, it continues to be the three to continuously rack up trophy after trophy. The French Open is up next in the tennis season and the clear cut favorite is Nadal. The Spaniard has a total of 12 titles on the clay court Major. The next favored winner is Djokovic who recently won the Australian Open and is already preparing for the next tournament. While Federer is considered to be the best of all time, he is sitting out the next few months to recover from his surgery.
When ATP Star Gael Monfils was asked about his thoughts about winning Roland Garros, he shared that his chances are slim. In his response to French Publication L'Equipe by way of Express UK, the number 9 seed compared the probability of him winning to the lottery.
"When I say that I want to win Roland-Garros, it's hard because I have practically as many chances of winning at EuroMillions," he said.
Aside from Nadal and Djokovic, the next generation of players is also proving to be formidable opponents. While they haven't achieved the success near the Big 3, they are certainly on their way to being elite. One of these players is Dominic Thiem who has been a consistent runner-up in Grand Slam tournaments. He took Djokovic to five sets in the recent Australian Open Finals and has been to two French Open Championship matches against Nadal.
The competition continues to be tough and even a player of Monfils' caliber might have a difficult time with the roster of players on tour. Regardless of these, Monfils remains to be a favorite. Monfils is a French player known for his dazzling athleticism and incredible shot-making skills. He's one of the more athletic players on tour and his moves are a staple whenever he steps on the court.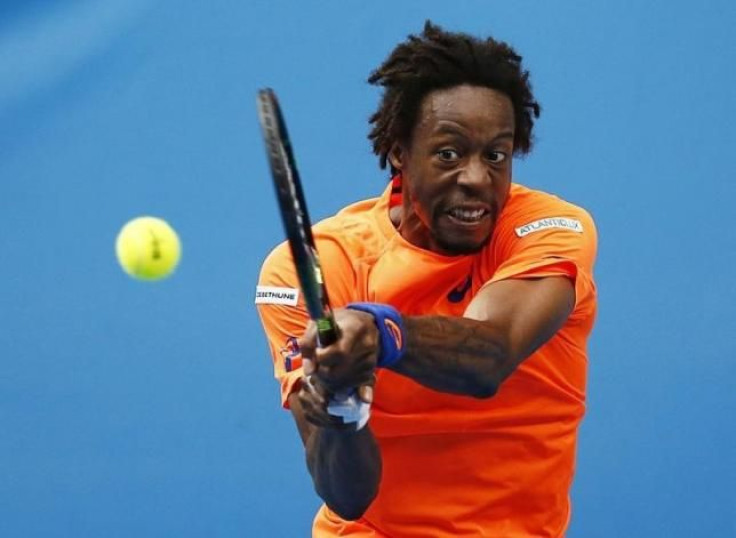 © Copyright IBTimes 2023. All rights reserved.