Tennis Legend With Touching Gesture For Nick Kyrgios' Bushfire Relief Campaign
KEY POINTS
Nick Kyrgios won his opening match against Lorenzo Sonego, 6-2, 7-6, 7-6
Kyrgios has been a pivotal influence in the Australian bushfire relief campaign
John McEnroe pledges a thousand dollars for every set Kyrgios wins for the rest of the tournament
Tennis star Nick Kyrgios is one of the more exciting players on the tour. Known for his explosive athleticism, unsuspecting trick shots, unpredictable pace, and the occasional racket abuses, the Australian is definitely one that draws attention.
When the bushfire crisis in his country started, he was one of the first players to use his influence to help in the situation. Possessing one of the fastest serves in the game, he opened the year by pledging $200 for every ace he makes.
Kyrgios is seeking to play at a higher level given the situation. He quipped that it's a matter of perspective and that has helped him with his performance. "But I think when I'm playing, at the moment, I'm playing for a lot more than myself. I feel like I'm getting the best out of myself with that," the 24-year-old said.
The 23rd seed in the world was also a pivotal participant of Tennis Australia's Rally for Relief held at Rod Laver Arena last January 15. The series of exhibition matches raised an estimated five million dollars for those affected by the bushfire disaster.
With the added motivation, Kyrgios opened his Australian Open campaign with a 6-2, 7-6, 7-6 win over Italian Lorenzo Sonego on Tuesday night. "[Sonego's] a tough competitor, he's a very good player, I've played him before," Kyrgios shared.
Tennis legend John McEnroe talked to Kyrgios for the post-game interview and had high praises for him beyond the court. "The way you led the way for the bushfire relief thing and everything you've done, I have to tell you, well done, man," McEnroe said. The seven-time Grand Slam winner then proceeded to pledge a thousand dollars in every set Kyrgios wins for the rest of the tournament.
With the stadium hyped from the gesture, McEnroe ended his interview by wishing Kyrgios good luck. "I hope you go a long way," he exclaimed. Kyrgios is lined up to face French player Giles Simon in the next round. They have only met head to head once with Kyrgios winning the matchup.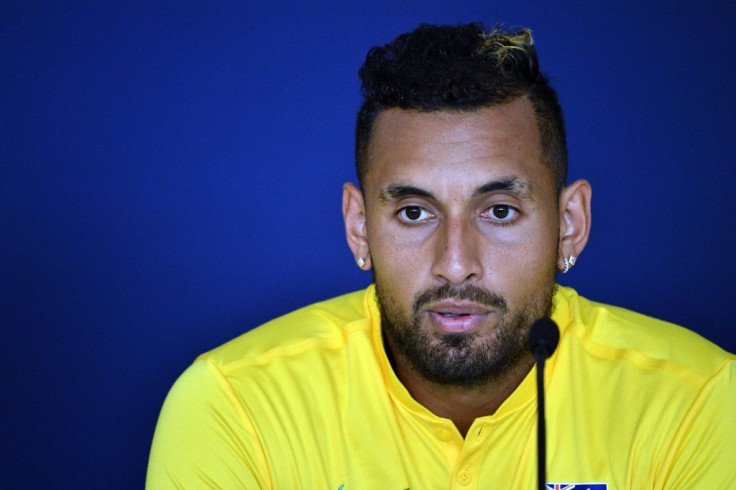 © Copyright IBTimes 2023. All rights reserved.