Tennis News: 3-Time Grand Slam Champion Lauds Rafael Nadal's French Open Record
KEY POINTS
Andy Murray believes Rafael Nadal's record in the French Open will never be broken
Nadal defeated Novak Djokovic in straight sets to win the 2020 French Open
Nadal says his recent victory was not about him tying Roger Federer's Grand Slam record
Three-time Grand Slam winner Andy Murray raved about Rafael Nadal's dominance in the French Open a day after the Spanish superstar dismantled Novak Djokovic in straight sets to win another title at Roland Garros.
The victory gave Nadal his 13th French Open title — a record that is unlikely to be surpassed, according to Murray.
"Amazing achievement, I don't think what he has done at Roland Garros will ever be beaten," said Murray, who is currently at the ATP 250 event in Germany, The Guardian reported. "He could win another one and make it 14 or 15, whatever he finishes on, but he is one short of winning the same amount of grand slams as (Pete) Sampras did (overall) at just one tournament."
"It's incredible. I think it's one of the best records in sport – maybe the best," he added. "I don't think it will ever be repeated and I actually don't think anyone will get close to it."
Nadal put on a clinic against Djokovic in Sunday's final. He cruised past the world No. 1 via a 6-0 6-2 7-5 resounding victory to capture his 20th career Grand Slam win, tying rival Roger Federer at the top.
Murray, also a two-time Olympic gold medallist, was then asked about who he believes will end up with the most number of Grand Slam wins when it's all said and done. The 33-year-old refused to give a definite answer, but he believes that barring any significant injuries, the race would just be between Nadal and Djokovic.
"It's impossible to answer those questions because you never know. Someone can get injured, have an issue like I had and that changes your whole career. So, providing they all stay fit and if they retire all at the same age, then I would think it would be between Rafa and Novak," Murray said.
"I would think it would be between the two of them. If they both stay healthy and they retire at the same time, I think it will be between those two," he added.
Nadal, meanwhile, does not want to put the spotlight on his record. In fact, the 34-year-old said during Sunday's trophy presentation in Paris that the recent triumph was not about him tying Federer.
"I do not think today about the 20th to equal Roger on this great number," he said, via CNN. "For me this is just a Roland Garros victory. Roland Garros means everything to me."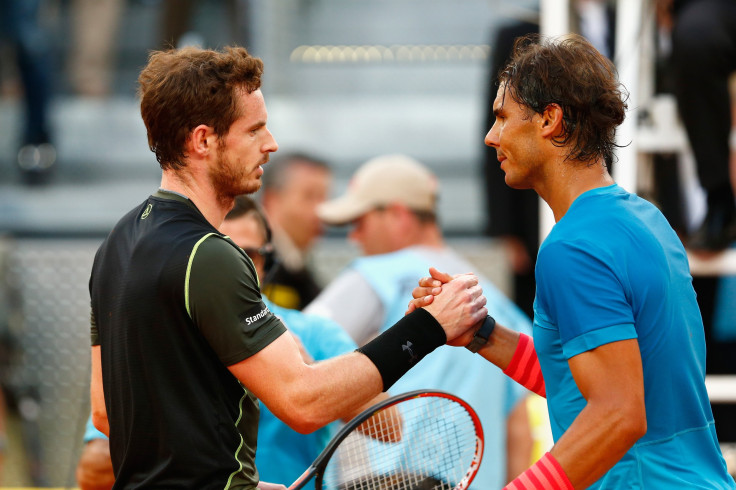 © Copyright IBTimes 2022. All rights reserved.
FOLLOW MORE IBT NEWS ON THE BELOW CHANNELS