Tennis News: Another Meltdown Mars Novak Djokovic's Italian Open Win
KEY POINTS
Novak Djokovic received an obscenity warning in Sunday's Italian Open semis win over Casper Ruud
Djokovic owned up to his behavior as he said that deserves the warning
Djokovic was also warned on Saturday after he broke his racket in frustration during his match against German qualifier Dominik Koepfer
Novak Djokovic figured in an emotional meltdown – once again - just two weeks following his controversial disqualification from the U.S. Open in New York.
The world. No.1 was warned for obscenity in the second set of his 7-5, 6-3 win over Casper Ruud in the Italian Open semifinals Sunday following a heated exchange with the chair over a series of contested calls.
It was the second straight day that Djokovic uncontrollably flaunted his ill-tempered behavior in the tournament in Rome – and none of it makes him proud.
"I deserved the warning," Djokovic said, per ESPN. "I didn't say nice things in my language."
"I had a couple of disputes with the chair umpire with those calls," he added. "As I understood, I was three out of three right but doesn't matter. Everybody makes mistakes. It's fine. It was a kind of the heat of the battle. There is a lot of intensity on the court. A lot of pressure for him, for both players. It's kind of, whatever happens, happens."
On Saturday, Djokovic was also warned by the umpire after he broke his racket in frustration midway his 6-3, 4-6, 6-3 win over German qualifier Dominik Koepfer in the quarterfinals.
"It's not the first nor the last racket that I'll break in my career," Djokovic said. "I've done it before and I'll probably do it again. I don't want to do it, but when it comes, it happens.
"That's how I guess, I release sometimes my anger and it's definitely not the best message out there, especially for the young tennis players looking at me, and I don't encourage that -- definitely."
Djokovic lost his chance to capture his 18th Grand Slam title after he was ejected for unintentionally hitting a line judge with a ball in rage during the fourth round of the U.S. Open.
The 33-year-old said he has already accepted how the major tournament went against his favor. And while he admits that his frequent outbursts could still happen a handful of times in the future, Djokovic has also underlined his efforts in building better bearings inside the court.
"That's just me," Djokovic said. "Of course, I'm not perfect and I'm doing my best."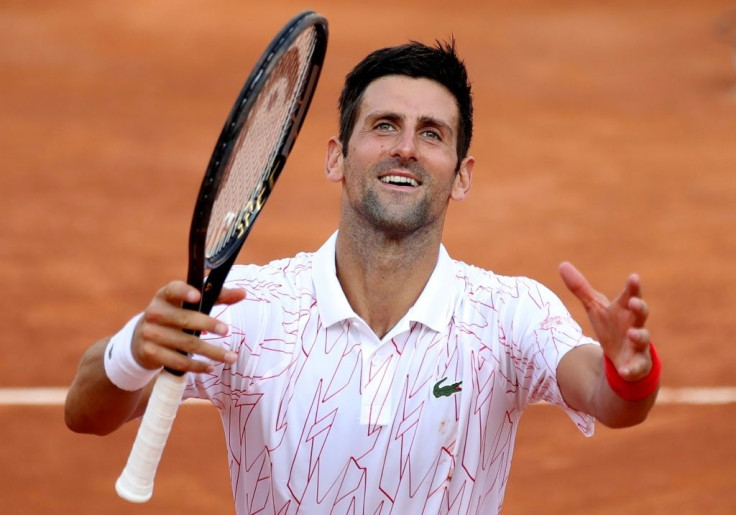 © Copyright IBTimes 2023. All rights reserved.
FOLLOW MORE IBT NEWS ON THE BELOW CHANNELS