Tennis Rankings 2016: Latest On Rafael Nadal, Roger Federer, Novak Djokovic Ahead Of French Open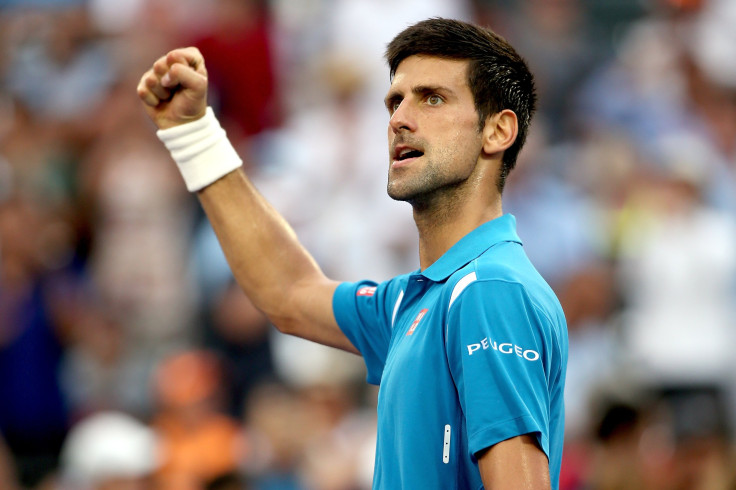 As he preps for the Miami Open quarterfinals, Serbia's Novak Djokovic stands to extend and tighten his ever-powerful grip on the ATP's world ranking. The 28-year-old has spent 91 consecutive weeks at No. 1, starting back in July 2014, and he doesn't figure to lose control of the coveted position any time soon while preparing for another shot at the looming French Open.
Following his victory at Indian Wells, Djokovic holds a more than 8,200-point advantage over world No. 2 Andy Murray, with rival and No. 3 Roger Federer even further back, followed by No. 4 Stan Wawrinka, and No. 5 Rafael Nadal.
Djokovic, who will face No. 7 Tomas Berdych in Miami Wednesday, owns 16,540 points compared to Murray's 8,370, Federer's 7,695, Wawrinka's 6,405, and Nadal's 4,990.
And with his four closest rivals all eliminated from Miami's competition, Djokovic won't lose any ground even if he falters to Berdych or later in the tournament. However, Djokovic is the defending Miami champion and he's lining up his sixth overall title in the tournament.
Murray fell to No. 26 Grigor Dimitrov after three sets in the third round, while Federer withdrew after dealing with an illness, as did Nadal, and Wawrinka stumbled in his opening match.
The top 10 didn't experienced any change, however, Belgium's David Goffin rose three spots to No. 15, while Marin Cilic is testing the top 10 waters by rising one spot to No. 11 and Canada's Milos Raonic jumped two spots to No. 12. Serbia's Viktor Troicki also climbed two spots to No. 21.
American John Isner, South Africa's Kevin Anderson, and Spain's Feliciano Lopez each slipped two spots and stand as the largest decliners in the top 25.
ATP Men's Rankings and Points
1.Novak Djokovic 16,540
2.Andy Murray 8,370
3.Roger Federer 7,695
4.Stan Wawrinka 6,405
5.Rafael Nadal 4,990
6.Kei Nishikori 4,070
7.Tomas Berdych 3,810
8.David Ferrer 3,505
9.Jo-Wilfried Tsonga 3,130
10.Richard Gasquet 2,795
11.Marin Cilic 2,725
12.Milos Raonic 2,650
13.John Isner 2,585
14.Dominic Thiem 2,510
15.David Goffin 2,290
16.Gael Monfils 2,130
17.Kevin Anderson 2,020
18.Roberto Bautista Agut 1,935
19.Gilles Simon 1,810
20.Bernard Tomic 1,670
21.Viktor Troicki 1,580
22.Benoit Paire 1,571
23.Feliciano Lopez 1,540
24.Jack Sock 1,525
25.Pablo Cuevas 1,475
© Copyright IBTimes 2023. All rights reserved.