Terror Threat Sunday: Republican Senator Says Terror Threat 'Reminiscent' Of Pre-9/11 Chatter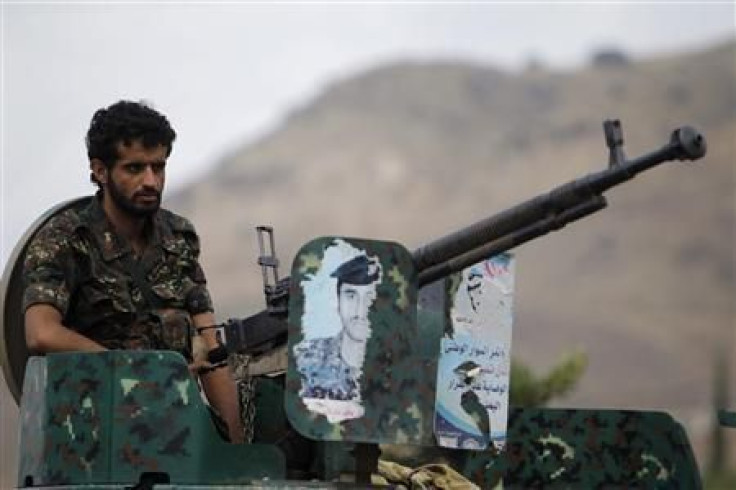 UPDATE, 4:40 p.m. EDT: The U.S. State Department said Sunday it was extending its embassy and consulate closures across North Africa and the Middle East, and in Afghanistan and Bangladesh, through Aug. 10. The decision was not due to "a new threat stream" but rather because the government missions were going to be closed through the Eid al-Fitr holiday marking the end of the fasting month of Ramadan, which is an official multiday holiday in Muslim countries.
More than 20 embassies and consulates were closed Sunday after the U.S. government said it received significant signals of a imminent terrorist threat against Western targets. Some posts that were closed Sunday will reopen, including the embassies in Baghdad and Dhaka, Bangladesh. The State Department travel warning will remain in effect until the end of this month. The U.S. government routinely issues so-called Warden's Messages as a precaution when it sees viable potential threats. These warnings typically urge U.S. citizens to stay away from places where foreigners congregate.
Eid begins Wednesday after sundown and runs through Thursday evening, but many workers tend to take most of the week off and return Sunday, which is the beginning of the workweek in Muslim countries.
Original Story Begins Here:
Staff at U.S. missions across North Africa and the Middle East, as well as in Afghanistan and Bangladesh, were closed Sunday as the world awaits possible terrorist attacks against Western interests after the U.S. State Department hinted Friday of credible imminent threats apparently emanating from Yemen, the impoverished and politically unstable Arabian Peninsula country of 24 million people. The Republican vice chairman of the Senate Intelligence Committee, Saxby Chambliss of Georgia, told NBC News' "Meet the Press" Sunday morning the threat was "reminiscent of what we saw pre-9/11."
"The part that is alarming is the confidence they showed while communicating and the air of certainty," said an unnamed senior U.S. official quoted by ABC News in a report Sunday morning.
The anonymous source also said the intercepted communications attributed to Al Qaeda of the Arabian Peninsula -- the Yemen-based branch of the loosely affiliated global terrorist network -- were likely transmitted by individuals who were aware the communications were being monitored.
Yemeni authorities have boosted vigilance around Western embassies and set up checkpoints on major streets in the country's urban center of 2.2 million people.
On Friday, Yemeni soldiers loyal to President Abdrabbuh Mansour Hadi and the country's recently dissolved republican guards, loyal to ousted President Ali Abdullah Saleh, clashed in Sanaa over holiday bonuses, killing at least one and underscoring the instability that has allowed terrorists elements to thrive in one of the world's most underdeveloped countries.
Britain closed its embassy in Sanaa, the capital of Yemen, through Monday, warning its citizens to leave and to be "particularly vigilant" during Ramadan. The Eid Al-Fitr holiday that marks the end of the Muslim holy fasting month is Wednesday, after which many Muslim countries celebrate a bank holiday.
The U.S. State Department on Friday issued a global warning to all U.S. citizens about the potential for imminent terrorist attacks. It closed 22 embassies and consulates on Sunday.
On Saturday, Interpol released a global security alert warning authorities to increase vigilance after prison breaks of Islamist extremists in Iraq, Libya and Pakistan.
© Copyright IBTimes 2023. All rights reserved.