Tesla Can't Do This: Rivian Trucks Can Charge Each Other
After the surge in electric cars, competition is moving into the electric truck market.
Upping the industry bar in electric trucks is Rivian, flaunting a unique feature whereby one Rivian truck can charge another Rivian truck.
So far that feature is not with anyone, including Tesla, deemed the electric vehicles' industry leader.
Rivian's first models are due at the end of 2020 named the R1T and R1S. They will be a combo of electric pickup truck and SUV pair. After exciting visitors in many auto shows in terms of designs, off-road capabilities, and convenience of 410 miles of range, the pickup truck R1T will hit the market for a rational price of $70,000.
The U.S market has a high demand for pickup trucks and their electrification means greater efficiency, cost savings, and environmental advantage.
Why is the Rivian truck hogging the limelight?
Rivian's R1T electric pickup truck was unveiled in December last year and was the cynosure of marketers. Rivian is backed by Ford and Amazon as leading investors.
Rivian's truck is now raising the industry bar with the company CEO R.J. Scaringe harping on the Rivian-to-Rivian charging as its core selling point.
Tesla is yet to catch up on it despite being the pioneer in launching new concepts for electric vehicles.
Rivian CEO Scaringe's own words say it metaphorically, " Connecting the two vehicles to hand out some electrons."
Rivian is seeking to differentiate itself from the competition by designing and marketing the R1T as an "adventure vehicle." The battery pack configuration of 180 kWh and a range of 400 miles are the wings to those "adventures."
Musk promises Tesla pickup truck at a cheaper price
Meanwhile, Tesla CEO Elon Musk said Tesla's upcoming electric pickup truck "will be a better truck than an F-150 in terms of truck-like functionality, and a better sports car than a standard Porsche 911. That's the aspiration."
On the episode of the podcast "Ride the Lightning" Musk promised Tesla pickup truck price that is less than $50,000.
Musk is aiming a Tesla pickup as a hybrid between the top-seller truck Ford's F-150 and a high-performance sports car.
Ford also confirmed it is making an electric version of the F150.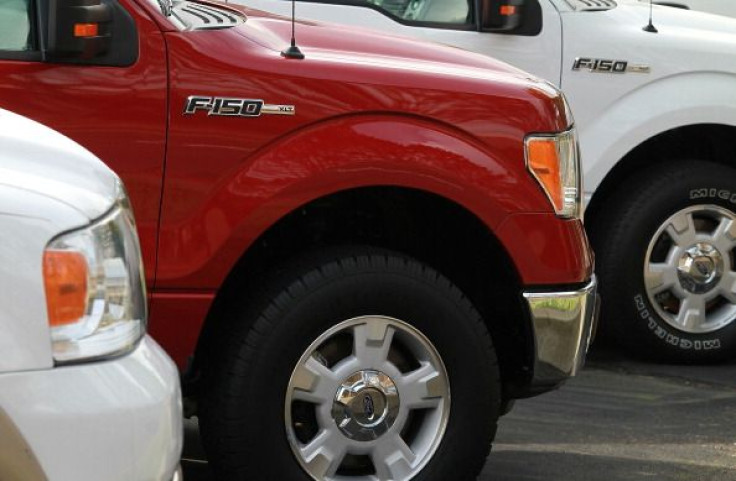 Also in the reckoning is Bollinger Motors, an EV startup from New York. It had an eye-catching B1 SUV last year to offer. The company's next electric vehicle will be a pickup truck. The Bollinger truck is named B2.
Market outlook spells heavy competition
The electric trick market will have a bigger crowd soon. Many multinational giants who make the bulk of the diesel-powered trucks are also eyeing the emerging market of electric trucks.
At the ACT Expo in Long Beach, California, recently, Roger Nielsen, CEO of Daimler Trucks declared that the time for commercial vehicles run by battery for an emissions-free driving environment has come and the opportunities are worth investing.
© Copyright IBTimes 2023. All rights reserved.