Tesla Makes Autopilot A Standard, Increases EV Prices
Tesla announced many changes in the vehicle line up including upward revision of prices and seen moving away from the much-hyped base Model 3 of $35,000 in the matter of adding new features.
The American electric vehicle maker announced that it made Autopilot a standard feature for all its line up barring the base Model 3 Standard, according to a company blog post.
Get the base Model 3 version from Tesla stores not online
Tesla removed the Standard option Model 3 from its online booking configurator.
Tesla said now people must order the base Model 3 vehicle as an "off-the-menu" item. It added that the Standard Range and Long Range Rear Wheel Drive can be bought only by calling or visiting a Tesla Store by specifically asking for it.
The blog also spelled out the price hike for other versions of the cars. The base Model 3 will be deprived of heated seats. Other trimmed features will include range limited to 220 miles via software, loss of music streaming service, and no navigation feature.
Since most features are curbed in the standard version by way of software, upgrading to Standard Plus can restore the top features via software drivers.
Tesla announced way back in 2016 that $35,000 will remain the base price for its Model 3 line.
Autopilot bundling hikes cost
A higher variant to the base version, Model 3 Standard Plus begins with a price of $37,500. Now with Autopilot made a standard, the new cost will be $39,500, offering a saving of $1,000 compared to the past when Standard Plus and $3000 Autopilot had to be bought separately.
Since autopilot features are denied in the standard version, it means opting for Plus brings about a price hike of $2,500.
According to Tesla, the cheapest Model 3 now available online for sale is Model 3 Standard Plus. Tesla said Model 3 Standard Plus has a range of 240 miles and it is enjoying 6 times more demand than the Model 3 Standard Range.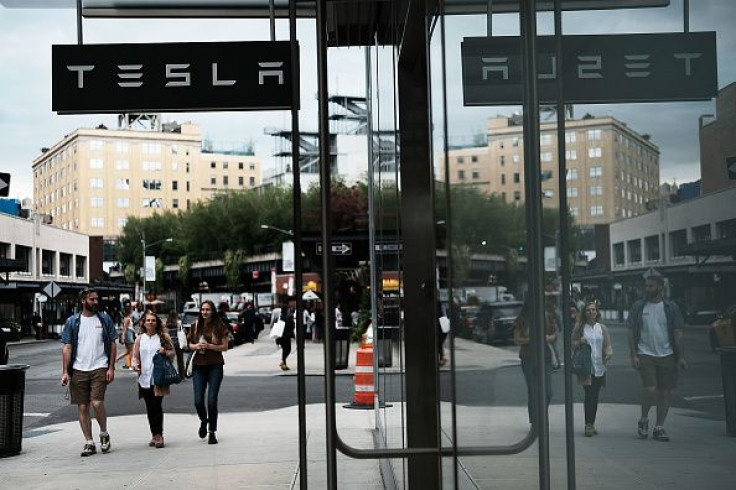 Tesla's Autopilot is in two packages. In the regular version, automatic steering on highways and traffic-aware cruise control features are active.
But in Full Self-Driving pack, "Navigate on Autopilot" feature makes lane changes, navigates exits and highway interchanges. What is now made standard is the regular one and not the advanced version of the autopilot.
Model 3 leasing for US customers
Tesla also updated that it has opened Model 3 leasing plans for customers in the U.S. They can use the option with a small, down payment followed by monthly payments.
Aspirants can choose any Model 3 variant and with annual mileage options of 10,000, 12,000, or 15,000 miles.
But those choosing leasing over owning cannot purchase their car at the end of the lease. More information about the lease program is available on the website.
© Copyright IBTimes 2023. All rights reserved.