Tesla Model S vs. Porsche Taycan: Survey Reveals Clear Winner Among EV Buyers
It's been only two days since Porsche took the wraps-off the Taycan Turbo and the Taycan Turbo S and already experts and fans are either picking or predicting its fate against the Teslas.
Used car search engine Autolist did it one better. In August, Autolist surveyed 1,500 people considering buying a new electric vehicle (EV). It asked the participants if they preferred the Tesla Model S or the Porsche Taycan. Who won?
The Model S took the honors with 45 percent of respondents saying they preferred the Tesla electric vehicle (EV). On the other hand, 33 percent wanted the Taycan. The remaining 22 percent were undecided.
Overall, these people trusted Tesla as a brand and also said Elon Musk's nationwide Supercharger network of 667 stations is a big plus in its favor. Tesla is continuously adding to this number.
Four in 10 (41 percent) of those that would spend their hard-earned money on a Model S cited Tesla's reputation as a deciding factor. Three in four (34 percent) said the performance of the Model S was important.
Those who would buy a Model S had four common reasons for doing so: efficiency, exterior styling, trust in Tesla's ability to build an EV, and the Tesla Supercharger network.
Six in 10 (58 percent) of those that would acquire a Taycan said they were swayed by Porsche's brand reputation. Almost half (46 percent) said they liked the performance of the Taycan. Four in 10 (37 percent) said they preferred the Taycan's exterior styling to that of the old Model S (which was first produced back in 2012).
But Tesla's existing supercharger network spanning the U.S. was a massive factor in swaying the respondents towards the Model S.
"No other automaker has anything comparable to this system of charging stations spread out across the U.S. at the moment," said David Undercoffler, Autolist editor-in-chief.
"Clearly, the very existence of it goes a long way in easing range anxiety in consumers."
And what about Porsche?
The German giant is building its own fast charging network to be administered by Electrify America, which owns and manages an electric vehicle charging network. It is a subsidiary of Volkswagen Group of America. Among its major clients are Audi of America and Lucid Motors, in addition to Porsche.
Electrify America is building a charger network throughout the U.S. consisting of non-proprietary EV chargers supporting the CCS, CHAdeMO and J1772 standards. It's building 300 ultra-high-speed chargers along major highways in 42 states and in 17 urban areas.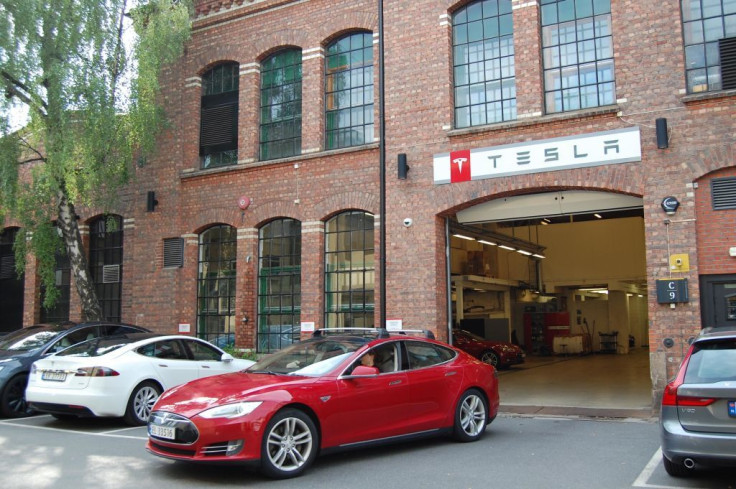 © Copyright IBTimes 2023. All rights reserved.