Texas Congressman Compares President To Hitler In Tweet For Not Going To Paris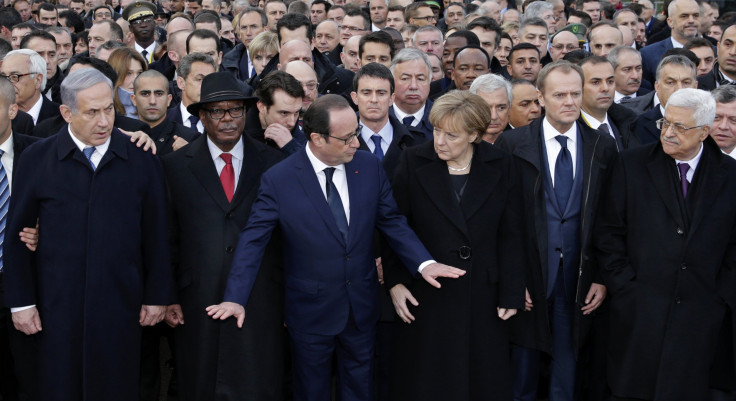 Rep. Randy Weber, R-Texas, Monday compared President Obama to Hitler in a tweet for not attending the Paris anti-terror demonstration, saying even Hitler knew it was important "to get to Paris." The demonstration Sunday honored victims of last week's terror attacks at the satirical publication Charlie Hebdo and a kosher grocery store.
The post was retweeted nearly 500 times, and some social media users even left a few responses.
The United States sent Ambassador to France Jane Hartley to join world leaders and 3.7 million people for the Paris march. The White House apologized Monday, and Press Secretary Josh Earnest said a "higher-profile official" should have been sent.
Weber wasn't the only one annoyed by the president's absence. Fox News host Greta Van Susteren tweeted his not going was embarrassing and former House Speaker Newt Gingrich said Obama's refusal to participate showed "the cowardice continues." Christiane Amanpour tweeted a senior official in French President Francois Hollande's office told her Obama was "very present" from the start.
This isn't the first time Weber has tweeted distastefully about Obama. Last year Weber called Obama "Kommandant-In-Chef."
© Copyright IBTimes 2023. All rights reserved.