Thailand Flood: Residents of Bangkok Struggle to Stay Dry (PHOTOS)
Thailand is experiencing its worst flooding in more than 50 years, affecting more than 9 million people. More than 400 people have died so far.
Thousands of flood victims have been forced to take shelter in crowded evacuation centers around Bangkok, and hundreds of factories have been closed in the central provinces of Ayutthaya and Nonthaburi.
Authorities struggled to keep Bangkok dry over the weekend, when the monsoon-swollen Chao Phraya River nearly breached its dikes when it met the water from the high tide pushing in from the sea.
The tides peaked Monday, with most of the metropolis remaining dry. But it will take at least 10 days to drain the 5.5 billion cubic meters of floodwater still north of Bangkok into the sea, officials said.
Besides the hundreds of lives lost, the floods have caused an estimated $16.6 billion in damage to industrial areas, farmland and residences in 26 of the country's 78 provinces.
The disaster is likely to shave at least 1 percentage point off the year's economic growth and has already fueled inflation.
Check out some of the photos.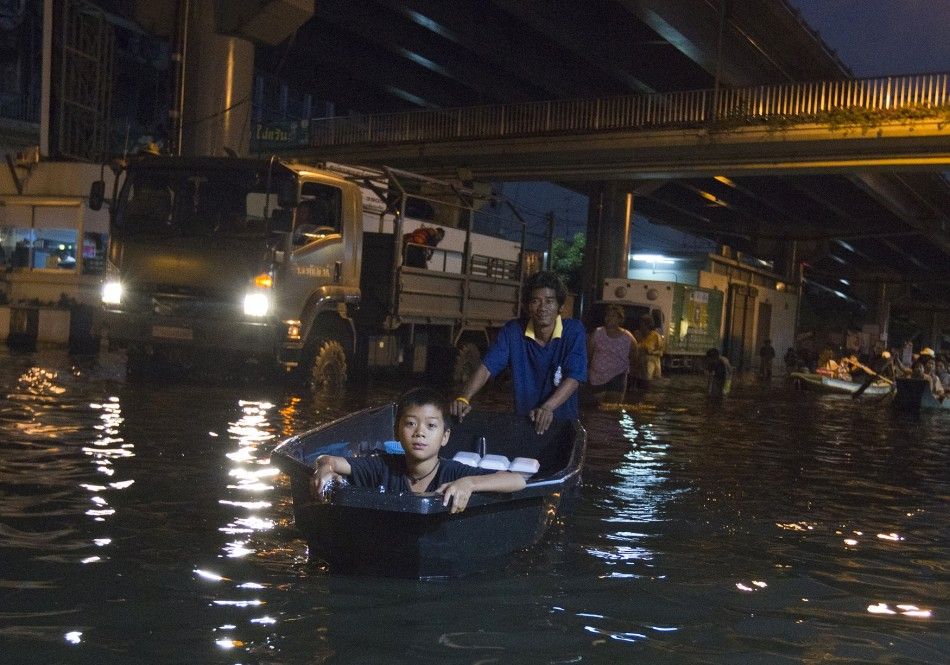 © Copyright IBTimes 2023. All rights reserved.