Thailand King Bhumibol Health Update 2016: Death Fears Grow After Hospitalization From Blood Purification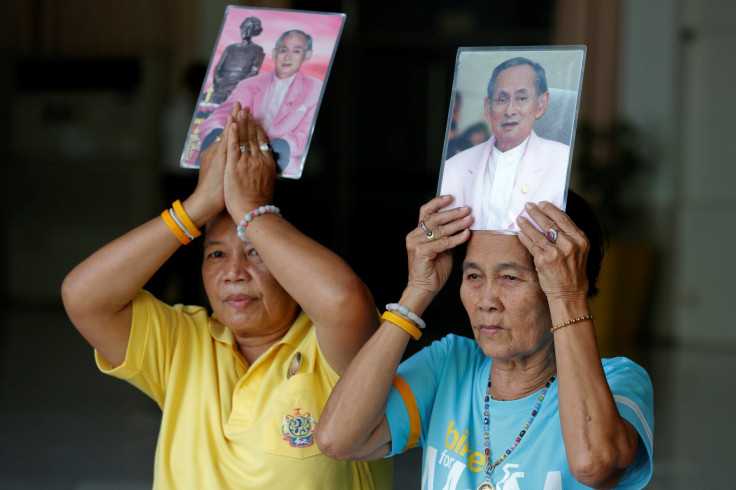 Thailand's elderly king was in unstable condition after he received a treatment Saturday to purify his blood. King Bhumibol Adulyadej was given hemodialysis to cleanse his blood of extra salt, toxins and fluids, according to Reuters. The treatment caused the 88-year-old's blood pressure to plummet.
Doctors then put the king on a ventilator and administered medications to bring his blood pressure back up, but was still in unstable condition at Bangkok's Siriraj Hospital, according to a statement released by the Royal Palace
The palace has historically released little information about the king's health condition and this latest news caused concern to sweep through Thailand. Because such public announcements are so rare, Thais fear that the king could be near death. Thailand's main stock index fell at least 3.6 percent in the wake of the news, Reuters reported.
King Adulyadej, who will turn 89 Dec. 5, has ruled Thailand since 1946, making him the world's longest reigning monarch. In July, citizens celebrated the 70th anniversary of his accession to the throne. He has ruled through 17 military coups and 26 prime ministers. Thais have a deep affinity for the king, often referring to him as a god or divine being.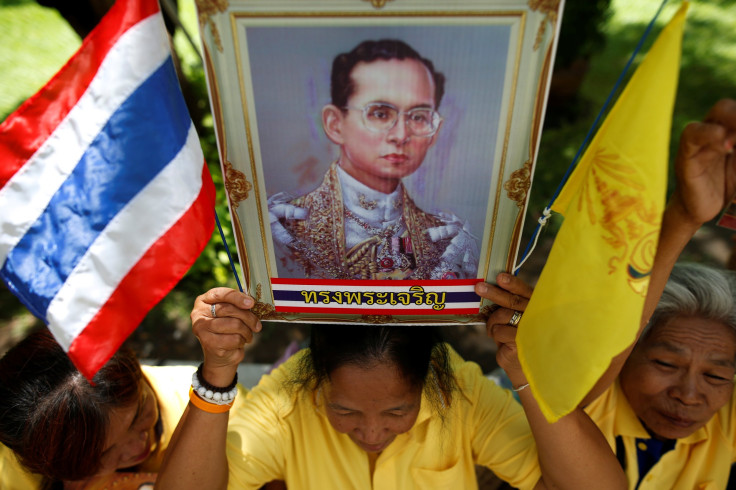 There are widespread concerns about the king's successor, Crown Prince Vajiralongkorn, who does not command the same level of respect and admiration, according to Al Jazeera. Such reservations, though common knowledge, are not explicitly talked about thanks to laws that make it a crime to defame or insult the royal family. Those laws also make the specific details of the royal succession unclear.
King Adulyadej has not been seen in public since January, according to Al Jazeera. He's been in and out of the hospital throughout the last decade, having been treated for bacterial infections, breathing difficulties, heart problems and fluid buildup in his brain. The palace also released a statement Oct. 1 to inform the people of the king's recovery from a respiratory infection.
© Copyright IBTimes 2023. All rights reserved.