Thailand PM's Twitter Account Hacked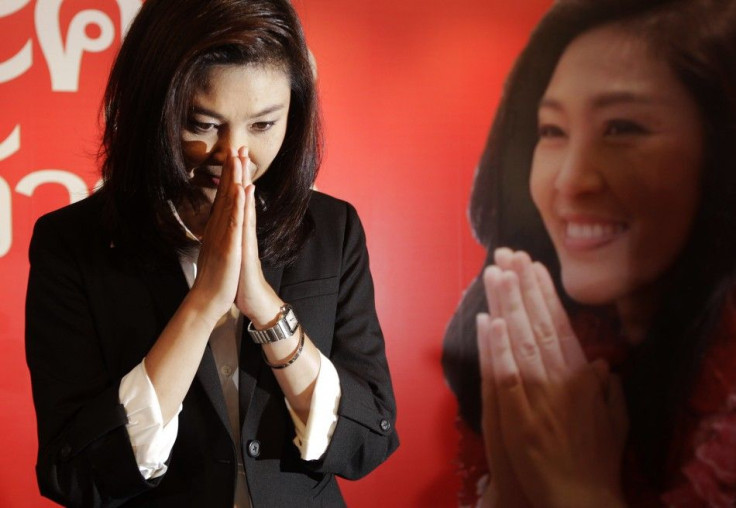 The Twitter account of Thailand's controversial new Prime Minister Yingluck Shinawatra has been shut down after it had been hacked and filled with comments questioning her competence and loyalties.
Information and Communications Technology (ICT) minister Anudith Nakornthap said the PM's account, called PouYingluck, was hacked on Sunday.
Eight fake posts criticized her administration and pointedly referred to her handling if recent flooding in the country as well as other policies, according to Voice of America (VOA)
One post read: If she can't even protect her own Twitter account, how can she protect the country? Think about it my brothers and sisters."
Another post read: Education is most important to the country. But why is there a policy for free distribution of tablets instead of a curriculum or wage hike for teachers?
Associated Press reported that one mocking tweet stated: This country is a business. We work for our allies, not for the Thai people. We work for those who support us, not those who differ with us."
Another said: Where are the opportunities for the poor? We use them, give them hope for votes so our own group can benefit.
Thai officials said the government's ICT Ministry is investigating the incident.
However, a report in the Jakarta Post indicated that Anudith said police know the identity of the hacker but have not named him in order to prevent the suspect from escaping.
The police investigation is under way and we are very close to nabbing him, the paper quoted the minister saying.
Anudith reportedly added that once convicted the hacker could face a prison term of up to five years and/or a fine of 100,000 Thai bhat ($3210).
He also pointed out the hacking the Twitter accounts of state leaders is not unusual – even US President Barack Obama's account was similarly violated two years ago.
Yingluck became Prime Minister in a landslide electoral in July, but her critics claim that she is simply a puppet of her brother, former PM Thaksin Shinawatra who was removed from power in 2006 on charges of official corruption and is now living in exile in Dubai.
Thaksin was popular among the poor of Thailand who were offered subsidized housing and free health care (policies Yingluck has vowed to continue).
© Copyright IBTimes 2023. All rights reserved.