Thailand's Political Instability Will Hit Its Economy Harder Than Previous Turbulent Times Did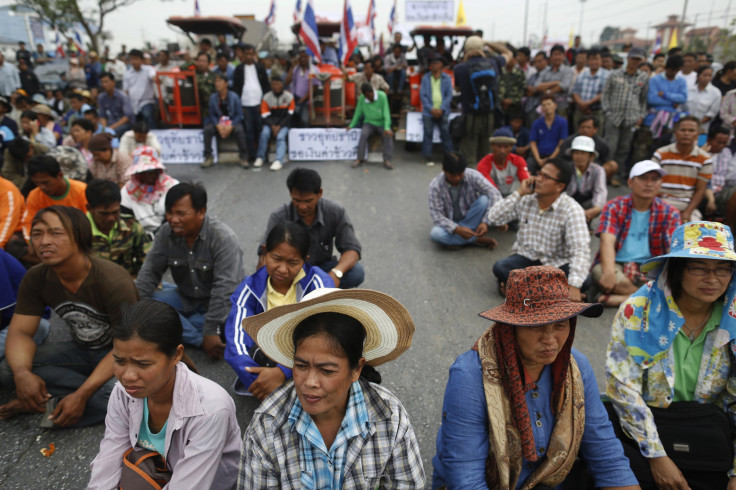 Thailand's current political instability may rock the country's economy more severely than previous such conflicts, as the global economy remains weak and external factors are unlikely to offset strains in the Thai economy. And the troubles could snowball: if investors are sufficiently worried by the economic effects of the nation's instability, they may move their money to Thailand's more stable neighbors.
Since Thailand became a constitutional monarchy in 1932, the Southeast Asian country has had 24 military coups, 18 constitutions and 28 prime ministers. Since 1970, the second-largest economy in the Southeast Asian region behind Indonesia has had four main episodes of political instability marked by violence.
But it has managed to sustain high levels of economic expansion during those periods because of benign external forces: robust rice export growth in 1973 and 1976, a wave of Japanese foreign direct investment from 1986 to 1995 and a strong rebound in export growth in 2010.
As a result of those external forces, the economy kept growing despite political stress. In 1973, it expanded at 10 percent, 9.2 percent in 1976, 8.1 percent in 1992 and 7.8 percent in 2010, a Standard Chartered research note said.
Unfortunately, the present state of the global economy means Thailand can't count on such a buffer this time around.
"The global economy has been weak in the aftermath of the global financial crisis," Standard Chartered analysts said in a note Tuesday. "In the absence of strong global demand, external factors are unlikely to fully offset the impact of the current political turbulence. Moreover, opportunity losses to Thailand arising from ongoing political problems should not be overlooked."
If political strife continues in Thailand, foreign investors have little reason not to shift operations to neighboring countries like Vietnam, Laos, Cambodia and Myanmar. While the infrastructure in those countries is less developed, their relative peace and average wages, often half or less of Thailand's, make them appealing to many, including Japanese electronics makers.
© Copyright IBTimes 2023. All rights reserved.