There's 'No Urgent Need For A Decision': Germany On Ukraine's Taurus Missile Request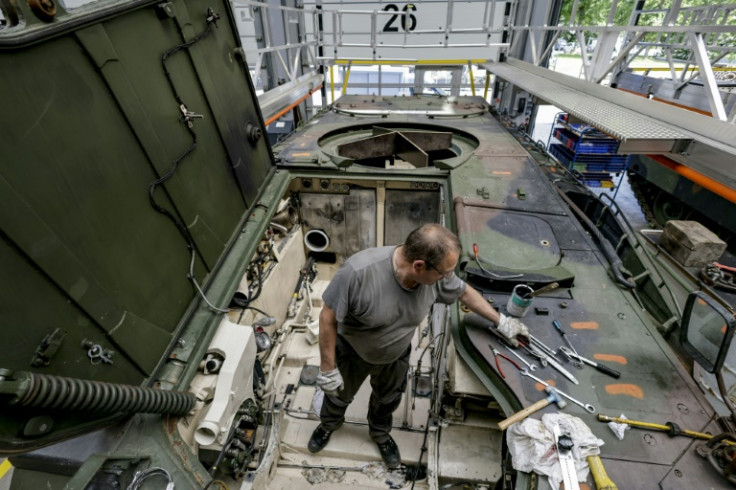 KEY POINTS
Germany has significantly intensified its military support for Ukraine
It currently stands as the second-largest contributor of military aid to Kyiv
The US has refrained from sending ATACMS missiles to Ukraine
German Defense Minister Boris Pistorius on Thursday reiterated the country's stand on supplying long-range Taurus missiles to Ukraine. He said it is not their primary focus currently.
In late May, Ukraine formally requested Germany to supply Taurus air-to-surface cruise missiles, which have a range of over 310 miles. However, the German government has thus far declined to send the missiles to Kyiv.
"We continue to believe that this is not our top priority right now," Pistorius said during a visit to a mountain infantry brigade in the state of Bavaria, the Defense Post reported.
The apprehensions surrounding the provision of "special range" missiles to Ukraine "are obvious," he said, and added, "Our American allies are not delivering these cruise missiles either."
Following a brief period of hesitation, Germany has significantly intensified its military support for Ukraine. It currently stands as the second-largest contributor of military aid to Kyiv, trailing only behind the United States.
Similar to Washington's stance, Berlin also maintains its opposition to dispatching weaponry to Kyiv that could penetrate nuclear-armed Russia, a move that might escalate the conflict stemming from Moscow's invasion of Ukraine in February 2022.
The U.S. has refrained from sending the Army Tactical Missile System (ATACMS) missiles, which possesses a range of 184 miles, to Ukraine. The decision stems from apprehensions that Ukraine might employ these missiles to target areas within Russia's internationally recognized borders.
Germany believes other forms of assistance are more relevant now, and the decision regarding the Taurus system can be considered at a later time when circumstances might change or evolve.
Pistorius emphasized Berlin had a prominent role in assisting Ukraine, particularly in areas such as air defense, training support, engineering and the provision of armored vehicles.
"This is our first priority, our core competency," the minister said, adding that he perceived "no urgent need for a decision" concerning the Swedish-German Taurus weapon system.
Taurus, crafted by the European missile manufacturer MBDA, shares resemblance with the British Storm Shadow in terms of its attributes. The missile possesses the capability to strike high-value targets, military personnel, or fuel storage sites located far within enemy territory. Furthermore, it can destroy heavily fortified structures like bunkers situated deep beneath the surface.
© Copyright IBTimes 2023. All rights reserved.