These 2 EU Countries Refuse To Supply Weapons To Ukraine
KEY POINTS
Foreign Minister Dmytro Kuleba says the supply of weapons to Ukraine "is not a taboo" for any other EU country
Despite the war, Austria has vowed to remain neutral and is against joining NATO
Hungary has focused on maintaining its good relations with Russian President Putin
The European Union (EU) has been rallying behind Ukraine, expressing solidarity by supplying weapons and discussing military training for its forces, but two member countries wouldn't be among them.
Ukrainian Foreign Minister Dmytro Kuleba said Hungary and Austria have refused to help Ukraine with arms amid the current full-scale Russian invasion.
"With the exception of Hungary and Austria, as a neutral country, the supply of weapons to Ukraine is not a taboo for any European country, although it used to be. Therefore, the question is not that they (EU countries) are against, the question is that when they are for, but on a practical level, many different things, arguments and discussions appear," Kuleba was quoted by RBC Ukraine.
While other neutral countries like Sweden and Switzerland are slowly swaying toward NATO, Austria continues to stick to its neutrality status. Vienna has maintained it has no plans to join NATO despite the ongoing war.
Even the local population prefers neutrality as 80% of Austrians support staying out of the Western alliance. A week after Russian forces stormed the Ukrainian soil, Austrian Chancellor Karl Nehammer, a conservative politician, tweeted that Austrian neutrality is "not up for debate."
Besides Nehammer, the leader of the center-left Social Democratic Party Pamela Rendi-Wagner too termed Vienna's neutrality "non-negotiable."
"After the horrible experience of two World Wars and the Nazi terror regime, neutrality is deeply rooted in the mindset of the Austrian population," Wolfgang Pusztai, a security and policy analyst, told Al Jazeera.
As for Hungary, Prime Minister Viktor Orban has not been very vocal about his support for Ukraine. Instead, he was focused on maintaining good relations with Russian President Vladimir Putin. Orban had also subtly hinted that the U.S. was responsible for the war by ignoring Russia's concern.
Though Hungary initially said it would not allow the transit of lethal weapons to Ukraine through its territory, it recently changed its stance, saying Budapest was ready to allow all aid provided by other countries to Ukraine, including military support, to pass through its territory.
"Unlike many Western partners, we have experienced for ourselves what it is like to confront this huge Eastern state. At the same time, Hungary itself will not supply weapons — this is our strategic position. However, third countries can use our territory," Levente Magyar, Hungary's deputy minister of foreign affairs, was quoted by Ukrainska Pravda.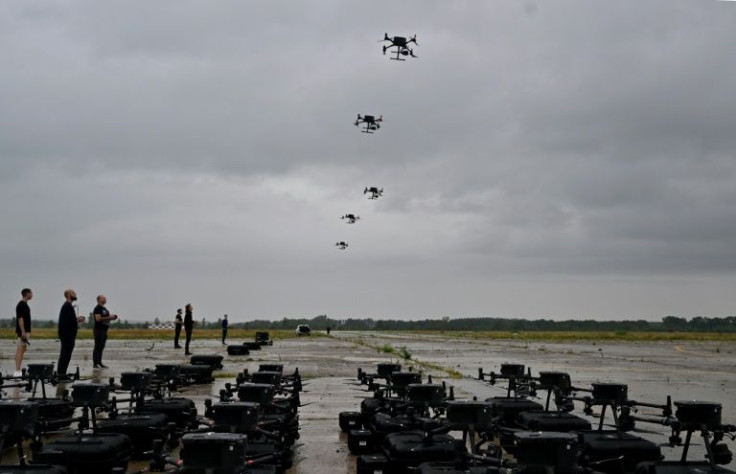 © Copyright IBTimes 2023. All rights reserved.