Thomas Muller Says Bayern Munich Teammate Would Top Lionel Messi, Cristiano Ronaldo
KEY POINTS
Thomas Muller would neither choose Lionel Messi nor Cristiano Ronaldo to be his teammate
Muller says Robert Lewandowski would top both soccer greats
Bayern Munich continues to reign supreme in the Bundesliga
Bayern Munich's Thomas Muller would neither choose to be teammates with Lionel Messi nor with Cristiano Ronaldo. The German footballer insists that there is no need for him to wish to play alongside either of the soccer greats as he believes his current teammate, Robert Lewandowski, would edge out both.
Muller was asked of a rather modified question regarding the unsettled Messi-Ronaldo debate during a remote news conference on Wednesday, via Goal, in which the 30-year-old responded with the unpopular answer.
Although he recognized the greatness of both the Argentine and the Portuguese superstar, the veteran Bayern vice-captain insisted that he does not see himself having any other teammate who could top what Lewandowski offers to the German club's table.
"Maybe in my past years I would like to play with Leo Messi because in the first six or seven years of my career, I was more the receiving striker," Muller said.
"I got the ball in the box and tried to score. In the moment right now, in my very good shape at the moment, I assist many goals. Maybe now I need more a Cristiano Ronaldo to score the goals, but we at Bayern have Robert 'Lewan-goal-ski'! I think maybe right now he is the better option than Cristiano."
The Polish striker has scored a league-best 29 goals this season as the seven-time defending champions continue to assert their supremacy in the Bundesliga.
Muller, meanwhile, also took time to recall some fond memories playing against Messi and Ronaldo as he highlighted his most notable victories over them.
"They are very, very good, they are special, they are not like normal very good players in the world of football. They are outstanding because they play always at the limit," he said.
"Always, their whole 10 years, they score 50 goals each year. That's crazy. On my way to the World Cup, we won with Germany against both. On my way to several Champions League finals, we won against both.
"Every football player needs also the team, and that's why we love football so much."
But while he raved about Lewandowski during the interview, Miller's 2020 run in the Bundesliga shall be not overlooked as well. In 29 appearances this season, the 2014 World Cup winner has recorded his own league record of 18 assists on top of seven goals as Bayern tallied 67 points, which is seven points over second-placed Borussia Dortmund.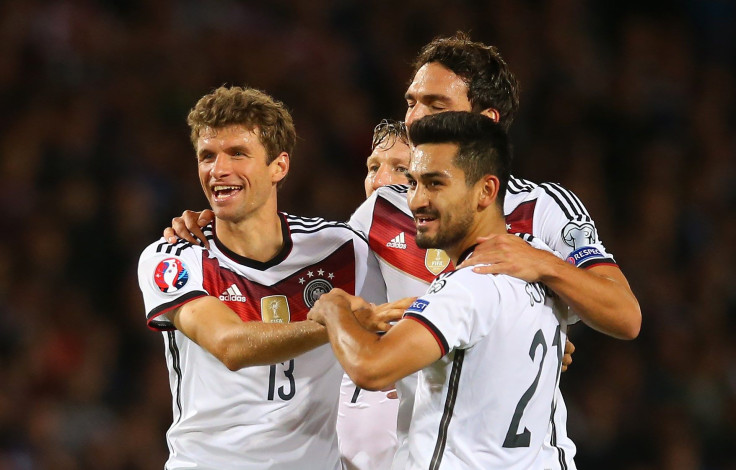 © Copyright IBTimes 2023. All rights reserved.