The Three Most Influential Technology Expert Companies Leading The Next Decade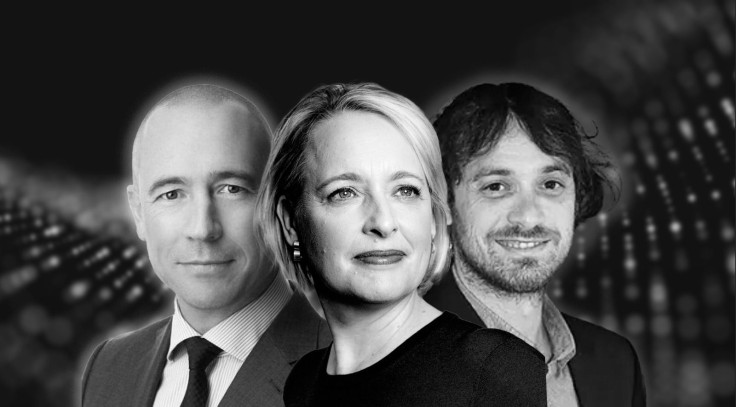 As communication IT becomes more core to our being, following the companies that lead this market globally means following the ones who have the most influence on the way our day looks like. Literally.
There is a scoreboard for everything. Telecommunications and Enterprise IT markets are no exception to the rule, where each passing quarter brings new stats and research facts, we all must memorize for business-meetings trivia sessions. Realizing that AT&T is the largest Telecom company by total revenue, but Verizon has more wireless subscribers while the Indian Reliance Jio holds the record on largest market share (over 36%) is probably prudent for market analysts and Wall Street players. However, setting statistics aside, today's technology expert companies in the telecommunication and IT arena are so much more beyond their rankings.
There is a massive generational gap between our parents and us in the manner we interact with the world. Short of becoming a fully integrated cyborg, we experience life through the windows of our mobile devices and the connected IT services therein. This way of life has become so prevalent, that by association, any company that can influence how this electro-interface works or what will the digital customer journey feel like, is literally influencing the way we live on a daily basis.
Giants are no longer the sure bet for anything. We have seen the Nokias of the world disappear from influence overnight, while startups with disruptive tech become decacorns within the same blink-of-an-eye. Therefore, scouting for and identifying the future leaders of humanity's technology path has to go beyond the obvious.
In our quest to build the new leaderboard of the tech-experts arena, we have investigated 320 companies on a global basis, giants, and rising meteors alike, in order to come up with a shortlist for us to consider.
The obvious - yet, not really
#1 Accenture PLC
The Irish-based multinational professional services company seems like an easy pick - but it is not. Giants are usually slow to react to market changes, they move with glacier speeds and often cannot see their own oncoming demise due to technological and generational irrelevance. Accenture is a definite exception to the rule. This is a one example of a giant that continuously adapts to shifting markets and is usually the first to respond to novel market needs. Their share price has steadily tripled over the past decade as a resonance to their steady performance in the field of guiding tech and telecommunication companies on the path to an all-digital future. Their ambassadors occupy office space within almost every major telecom company being parties to strategy formulations and the sculpting of futurism. Their influence outreach includes multiple aspects of our daily digital lives, and while not being known to most end-users as such, Accenture is a digital lifestyle influencer to watch.
The runner-up
#2 Cognizant Technology Solutions Corporation
Yes, another giant. Not as well-known as Accenture, but with over 340,000 employees globally, the New Jersey-based Cognizant has made it its business to engineer modern enterprise business. This technology expert company has been focusing on modernizing technology use for their clients. Their forte is literally reimagining processes and transforming experiences of digital business lifestyle so people can keep up or even stay ahead in the fast-changing world of everything-digital. They are unique in their range of services offering experience-management transformation from the old rigid world to the new connected humanity, covering telecommunications, financial services, insurance, healthcare, manufacturing, and retail. They design the way we think and interact digitally about our well-being, our finances, our shopping and much more. They too, like Accenture, have been continuously successful at reinventing themselves with their share price reflecting a steady growth pulse measuring from zero to $80 per share over the past two decades. They have been relentless, survived COVID downturn, and proven themselves to be worthy of our following. Another one to watch.
The meteor
#3 mce Systems Ltd.
It is not an easy task to identify upcoming rock-stars in the sky of enterprise IT and technology expert companies. Sifting through multiple interesting and even exciting companies that have made their mark around the globe, the Israeli mce Systems seemed to have been making significant impression on many of the analysts we spoke with. While being a worn-out terminology, 'Digital transformation' is all about getting enterprises up to speed with modern-day technology. This is exactly what Accenture and Cognizant are specializing in and this is what mce are offering Telcos worldwide for the past decade. They have come up many times as the only company (at those exact words) that has cracked device lifecycle management of IoT devices in general and mobile phones in particular. By 'management' they mean everything from remote diagnostics to customer journey experience design, customer satisfaction management and maximizing of Telco monetization opportunities. Senior executives at telco giants have depicted mce as the 'glue' between all IT system silos and marketing business processes. mce have made our shortlist when we could not find their parallel. This is another company to watch as they touch the lives tens of millions of people daily and partake in the design of the way we 'live digital'.
FOR FREE to continue reading
✔️ Unlock the full content of International Business Times UK for free
offer available for a limited time only
✔️ Easily manage your Newsletters subscriptions and save your favourite articles
✔️ No payment method required
Already have an account? Log in