'Thursday Night Football' Ratings: Amazon Prime Viewership Exceeds Expectations
The move to Amazon Prime has not hurt the "Thursday Night Football" ratings to start the 2022 NFL season. According to Nielsen, an average of 13 million people watched the Week 2 matchup between the Kansas City Chiefs and Los Angeles Chargers.
The game was broadcast on local television in the Kansas City and Los Angeles markets, and the 13 million people includes the TV viewership. Amazon claims that 15.3 million viewers tuned into the game, across all platforms.
Amazon reportedly told advertisers that it expected an average 12.5 million viewers for "Thursday Night Football" throughout the season. The company is reportedly paying $1 billion a year to broadcast NFL games on Thursday nights for the next 11 seasons.
Viewership for the contest in Kansas City was significantly larger than last season's Week 2 "Thursday Night Football" matchup, which was broadcast on cable TV. Fewer than 9 million people watched the now-Washington Commanders defeat the New York Giants on the NFL Network and digital platforms in Week 2 of the 2021 campaign.
Last year's first "Thursday Night Football" matchup that was broadcast on network TV generated an average of 14.8 million viewers. FOX and NFL Network aired the Week 5 game last season, which was played between the Los Angeles Rams and Seattle Seahawks.
Kansas City defeated Los Angeles 27-24 in a game that came down to the wire. The Chiefs and Chargers are viewed as two of the AFC's best teams.
The same can't be said about the teams that are facing off in Week 3 on "Thursday Night Football." The Cleveland Browns host the Pittsburgh Steelers, neither of which is considered to be a Super Bowl contender. The over/under for the game (38) is the lowest on the entire Week 3 schedule.
The league's overall viewership has been up to start the season. An average of 18.5 million people watched the Week 1 games, giving the league its highest viewership since the first weekend of the 2016 season.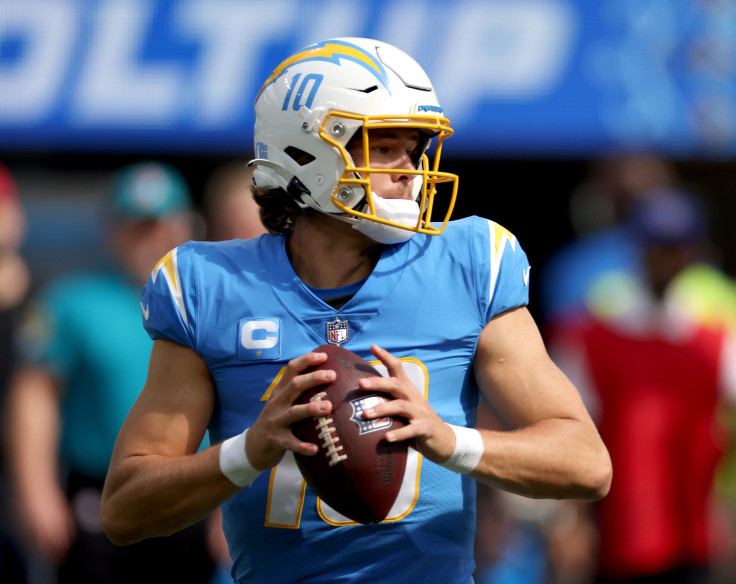 © Copyright IBTimes 2022. All rights reserved.
FOLLOW MORE IBT NEWS ON THE BELOW CHANNELS