Tiananmen Square Protests' Last Known Prisoner Miao Deshun To Be Released After 27 Years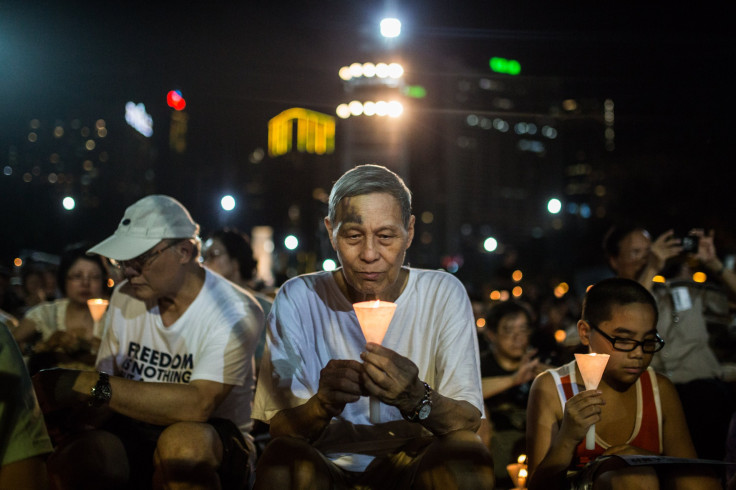 China will release the last known prisoner held in connection with the 1989 Tiananmen Square uprising from prison Saturday. Miao Deshun will walk out of Beijing's Yanqing Prison early owing to good behavior.
Dui Hua, a San Francisco-based human rights organization, warned, however, that Miao will walk out a frail and mentally disturbed man. He was one of the 1,602 people sentenced to prison in the wake of the bloody military crackdown on the student-led demonstration in June 1989.
Miao was 25 years old when he was sentenced to death with a two-year reprieve by the Beijing Intermediate People's Court on Aug. 7, 1989. Miao was a worker from China's Hebei province, who along with four other coworkers, allegedly threw a basket at a burning tank.
In 1991, he was sentenced to life in prison, which was reduced to 20 years in jail in 1998. This sentence was further reduced by one year in 2012. The human rights organization obtained documents from the Beijing Intermediate People's Court in May this year, which revealed that Miao's sentence was again reduced by 11 months that allowed for his early release.
"Miao Deshun, the last known prisoner serving a sentence for a crime committed during the June 1989 disturbances in Beijing, is due to be released from Yanqing Prison in less than six months," John Kamm, executive director of the Dui Hua Foundation, said in a statement in May. "We welcome this news, and express the hope that he will receive the care he needs to resume a normal life after spending more than half of it behind bars."
Miao, who reportedly has had no contact with the outside world, is remembered as a very thin man. He is believed to have spent time in solitary confinement and has been diagnosed with hepatitis B and schizophrenia. Miao reportedly requested his family to stop visiting him over 10 years ago.
"No one other than prison officials or other prisoners in the ward for sick and disabled prisoners have seen him for many years," Kamm reportedly said.
Miao, however, still has a seven-year "deprivation of political rights." Political rights refer to a person's right to vote and freedom of speech. State-run media have not mentioned Miao's release.
The 1989 protests were the last major popular challenge to China's communist rule but later generations know little of the protests as the subject is taboo in the country.
"Even 27 years on, remembering Tiananmen is considered subversive by the authorities," said William Nee, China researcher at Amnesty International.
"The Chinese government continues to run the world's largest censorship apparatus — in part to block the spreading of sensitive historical information like the Tiananmen crackdown — and it continues to harshly deal with the few people who bravely attempt to commemorate and pay tribute to those who died during the period," he added.
© Copyright IBTimes 2023. All rights reserved.