Tianjin Port Group President Sacked, To Be Prosecuted For Blasts That Killed 173 In August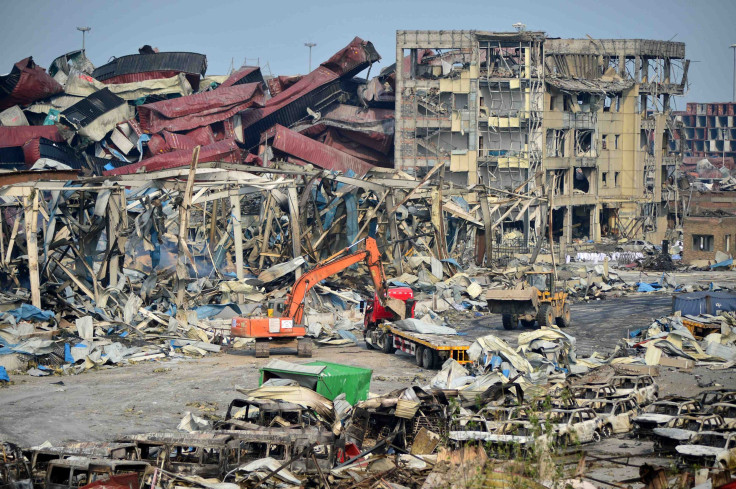 Chinese state media said Wednesday that the president of Tianjin Port Group, Zheng Qingyue, has been fired and will now be prosecuted for dereliction of duty. The move comes three months after over 170 people were killed in the chemical blasts that rocked the port, which is handled by the company.
Zheng was the chairman of the group's listed unit Tianjin Port Holdings and Reuters reported, citing the Tianjin government, that he will also be removed from posts at the city's international trade and shipping service centers. The report added, citing the People's Daily, that criminal proceedings will continue against Zheng's assistant Li Hongfeng, and the deputy chief of the firm's safety bureau, Zheng Shuguo, for dereliction of duty.
The blast in question took place in August when a warehouse complex, storing large amounts of hazardous chemicals without a license, caught fire and exploded. The warehouse was owned by Tianjin Dongjiang Port Ruihai International Logistics Co. Ltd. and the blast killed 173 people. Several arrests have been made in the case so far. Reports also claimed that the company stored at least 700 tons of sodium cyanide at the warehouse, which turns into a toxic vapor when mixed with water.
An investigation conducted by the Chinese government also concluded that the port's management had ignored many safety oversight duties, Reuters reported Wednesday.
On Monday, the country's state prosecutor announced that Yang Dongliang, who was suspected of abusing his post and accepting bribes to procure public assets, was removed from the post of director of the State Administration of Work Safety soon after the blast.
© Copyright IBTimes 2023. All rights reserved.