Tiger Woods No Longer the Star Attraction, Says Faldo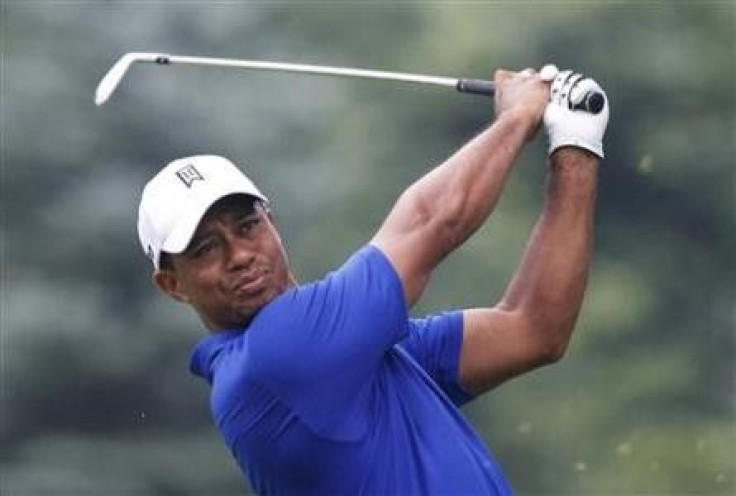 Tiger Woods will not be the star of the show when he joins the United States team for November's Presidents Cup, three-time Masters champion and former world number one Nick Faldo said on Thursday.
Well everything has affected him, he's had two seasons now with total up and down, very little golf, Faldo told Reuters in an interview at the Singapore Island Country Club.
From his self-imprisonment and getting away from the first troubles, then to physical injuries and now the swing change, he's bombarded himself over these last couple of years.
So I was quite surprised he got picked for the Presidents Cup; he's only had six competitive rounds since the Masters and still obviously a lot's going on, still struggling to find the swing.
Faldo, in Singapore representing the Augusta National event at the Asian Amateur Championships, where the winner will gain a place at next year's Masters, said Woods was a surprise inclusion in the U.S. team given his lack of competitive rounds coupled with his well-publicized personal issues.
The former world number one, who has failed to add to his 14 Major titles since his victory at the 2008 U.S. Open, has plummeted to 49th in the rankings.
The big difference is there's no foregone conclusions, there's no certainties, whereas before he lead something like 68 times and won 66 of them, said the 54-year-old Faldo.
That's all changed. Now when he gets in position -- and he's only been in position once at the Masters -- this year he realized he's not competing against one guy anymore, trying to beat Phil (Mickelson) or Ernie (Els), they're coming at him a dozen at a time.
LITTLE THINGS
Tiger now has to join the party to make it happen and so far he hasn't found the consistency in his game to put himself under competitive pressure, he continued.
The bottom line (is), his next win, wherever it is, will probably be his greatest win of his life to him personally.
You have to find out, which you can't put your finger on, the little things that happen that create a win on a Sunday afternoon, whether it's you, someone else, a certain putt, a certain shot that has to be pulled off, and he hasn't felt that for a while, hasn't felt it for a couple of years, added the Englishman.
Woods, who has been trying to rebuild his golf swing and his private life since the break-up of his marriage, has said he will play in the October 6-9 Frys.com Open in California and the November 10-13 Australian Open before the Presidents Cup.
Faldo said he expected Major titles from the British trio at the top of the world rankings - Luke Donald, Lee Westwood and Rory McIlroy. Only Northern Irishman McIlroy, who took the U.S. Open at the age of 22 in June, has so far won a Major.
Lee has given himself some opportunities but hasn't been able to convert them and Luke has really progressed really rapidly over the last couple of years, he said.
And obviously there's Rory who is different, he's special, anybody who wins a Major under 25 and the way he recovered from the Masters to then go (to the U.S. Open) and win was incredible.
You've got to say yes to all of them (winning a major) but you're going to lean more to Rory because he has basically got another 15-year window.
© Copyright Thomson Reuters 2023. All rights reserved.