Tiger Woods' PGA Tour Record 'More Significant' Than Sam Snead's, Former Commissioner Says
KEY POINTS
Former PGA Tour commissioner said Tiger Woods' 82 wins are more difficult than Sam Snead's
Woods can win more championships if he can stay healthy this year
Brooks Koepka thinks healthy Woods is good for golf
Former PGA Tour commissioner Deane Beman said Tiger Woods' 82 win record is more difficult to achieve than Sam Snead's.
Woods is just days away from making his first attempt to surpass Snead for the most all-time PGA Tour victories (82). The legendary golfers are currently tied at 82 wins a piece but Woods can write another history by winning this week.
Ahead of the competition, for PGA Tour Commissioner Beman, who is also the man responsible for making Snead set the said PGA Tour record, recently weighed in with his thoughts on how the two golf greats compare.
According to Beman, Snead's actual tally is 82. The said number was based on a thorough evaluation which Beman devised (which consists of a panel of golf historians) in 1987 to sum up only the official and most significant victories of Snead. In the process, Beman looked back and acknowledged that there were some tough judgment calls that had to be made.
As a result, Snead supporters were disappointed that several were excluded. Reports claimed that Snead himself thought the official number should have been 89.
Now that Snead and Woods are officially tied, Beman's opinion is that the latter clearly tops the competition and is the best tour player ever. As per the former Commissioner, Woods' 82 wins were more significant compared to Snead's simply because of the level of competition the 15-time major champion has won, The New York Times reported.
"Whose 82 victories demonstrate the higher level of accomplishment? No question in my mind Tiger's 82 is far more significant," Beman said during a phone interview.
"I'm not sure it's even real close because when Snead won his 82 events, he was playing against obviously accomplished players but there weren't as many back then who on any given week could have expected to win. To my way of thinking, winning 82 during Tiger's era would be much more difficult than winning 82 during Sam's era," Beman continued.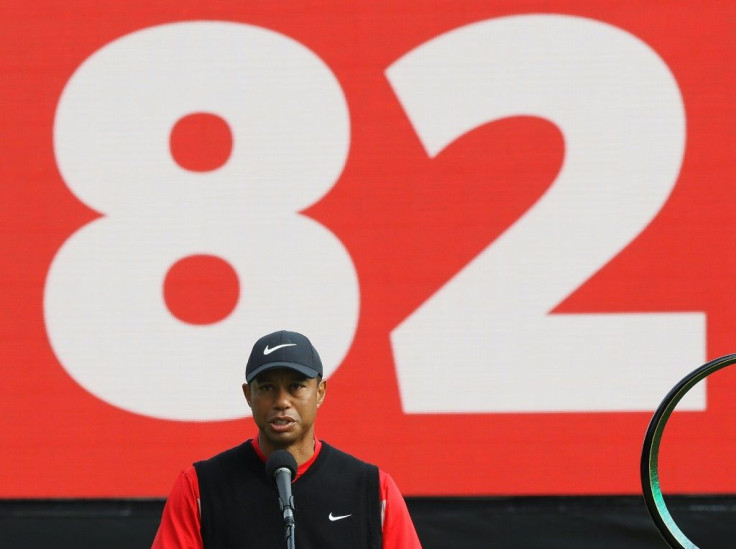 Woods is set to break more records this year and his capabilities have never been an issue thus far. In fact, 19-year-old American golfer Brooks Koepka feels everyone in golf will benefit if Woods managed to stay healthy for the rest of 2020, Sporting News reported.
"Hopefully his body holds up because it's good for the game, it's good for golf, it's good for everybody," Koepka said about Woods.
"if he's healthy obviously he can win, we all know how good he is, I don't think that's in question. But it all depends on his body," Koepka added.
© Copyright IBTimes 2023. All rights reserved.
FOLLOW MORE IBT NEWS ON THE BELOW CHANNELS