Tiger Woods Shares Unique Strategy To Maintain Perfect Swing
Golf icon Tiger Woods has opened up about his strategy to maintaining a perfect swing.
For the longest time, the world has been convinced that Woods is definitely the best to ever swing a club. And while everybody in Golf still wonder how the 15-time major champion manages to maintain an almost perfect swing, Woods himself revealed his secret.
On episode 7 of "My Game: Tiger Woods" by GOLFTV and Golf Digest, Woods discussed the importance of changing wedges. According to the Golf GOAT, he always makes sure that his club will not ruin his performance especially in long tournaments.
"A club may perform better than what I have, but if I'm fighting the way it looks, and I have to rely on it on the 72nd hole of a tournament. I'm probably not going to give it a chance," Woods stated.
Woods then revealed his criteria in picking his wedges. Based on his criteria, it has to meet two of his basic requirements – look good and perform good.
"It has to look good, then after that it has to perform at my expectations. If it's not doing those two things, then it's just not in," Woods explained.
More importantly, Woods detailed the main reason why he often changes wedges. As per the 43-year-old Golf star, wedges affect the spin. And based on his experience, he was able to avoid troubles by changing them every week.
"I like having fresh wedges pretty much every week I play because of spin. I spend so much time chipping that I wear out the grooves. If they lose a little bit of friction, that's a little bit of spin I've lost. I can gain that back by having new wedges."
Since 2018 , Woods has been using TaylorMade Milled Grind 56- and 60-degree wedges. A wedge made to his specifications. It kind of worked well with Woods but he's found the Milled Grind technology to be helpful since putting the wedges in play in 2018. In the 2019 Open Championship, Woods put a new 56-degree wedge, a custom version of TaylorMade's new Milled Grind 2 prototype wedges, which PGATOUR.COM spotted at the 3M Open ,
Recent reports stated that Woods will be playing in the Hero World Challenge, an exclusive tournament that features 18 of the world's top-ranked golfers on December 4-7 at Albany, Bahamas. The tournament reportedly benefits his TGR Foundation.
After the Hero World Challenge, Woods will travel to Australia to captain Team USA in the Presidents Cup against Ernie Els and the International squad.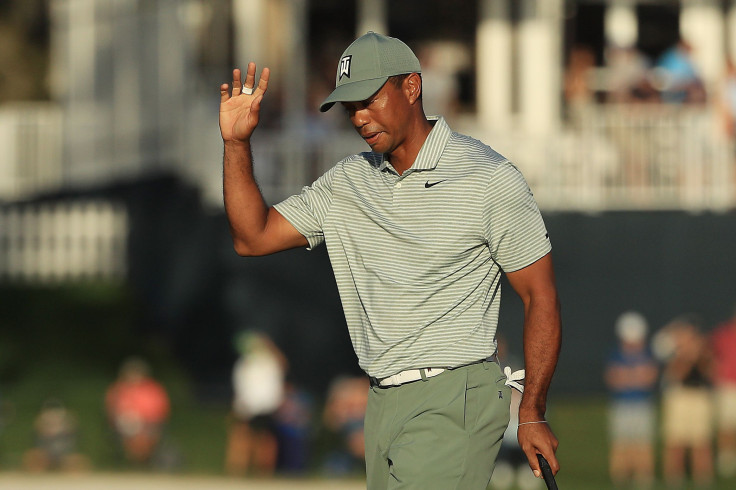 © Copyright IBTimes 2023. All rights reserved.