Is Tim Tebow Tangled In A Love Triangle With 'Glee' Star Dianna Agron?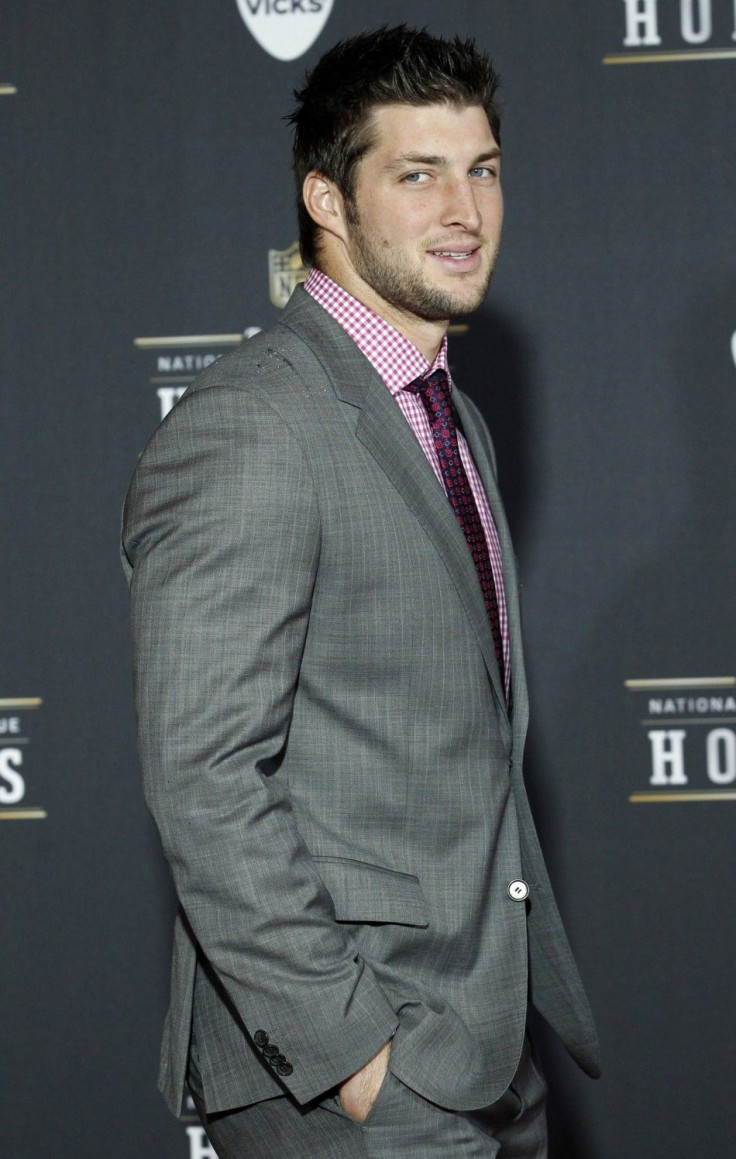 Tim Tebow has had a rocky day. After rumors of him being traded the New York Jets leaked Wednesday afternoon, another story surfaced about the former Denver Broncos starter: The New York Post reports that Tebow may be in the middle of a love triangle involving Glee actress Dianna Agron and actor Sebastian Stan.
Blond bombshell Agron, 25, has been reportedly dating Stan, 28, on and off for about a year. That hasn't deterred the hazel-eyed quarterback from taking to Agron, though.
Tim has made no secret that he likes Dianna, and told her so, but she has remained faithful to Sebastian, an anonymous source told the Post. Tebow was seen talking to Agron at an Oscar party in late February.
Although Tebow was originally denied a dating opportunity by Agron, the tides may have turned in his favor.
Stan and Agron have reportedly split for a second time because of distance issues. A source has told the Post that Agron and Stan were living planning to live together, but they've recently decided otherwise because of work commitments. Despite leaked reports of the breakup, Agron's press representative told the Post the rumors of the breakup were untrue.
The downside for Tebow?
If he moves to New York, he'll be in the same city as Stan.
Agron plans to continue living in Los Angeles, for now.
© Copyright IBTimes 2023. All rights reserved.
FOLLOW MORE IBT NEWS ON THE BELOW CHANNELS