Timberwolves Cornerstone Looking Forward To Rudy Gobert Partnership Next Season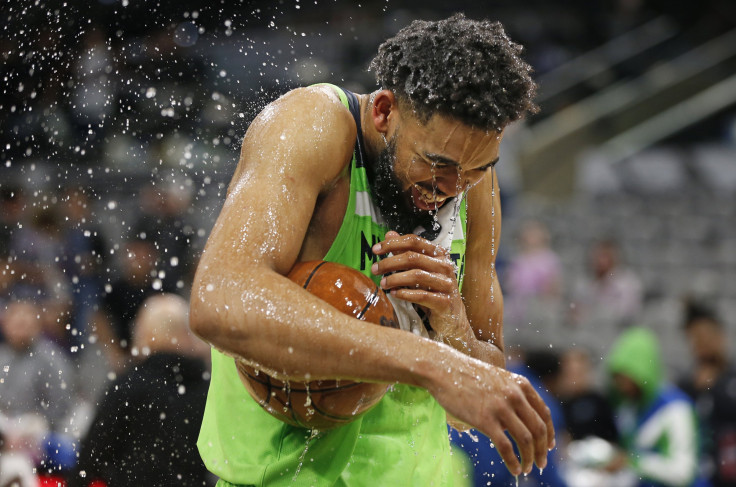 KEY POINTS
Karl-Anthony Towns sees nothing but positives entering the new season
Towns assures his commitment to winning basketball alongside Rudy Gobert
The Timberwolves core could very well repeat last season's success
The Minnesota Timberwolves set the tone for the rest of the league in terms of blockbuster trades when they acquired Rudy Gobert from the Utah Jazz in a supremely stunning move.
It can be inferred that the front office has full belief in their core guys and that adding Gobert would help provide some much-needed defense in the middle of the paint.
While some observers were quick to question the acquisition, franchise cornerstone Karl-Anthony Towns is welcoming it with open arms.
In a conversation with NBC Sports, Towns was quick to remind everyone that he had Gorgui Dieng as the main center in the NBA and 7-foot-2 Willie Cauley-Stein in Kentucky, while he held down the power forward spot.
Towns is entering the seventh season of his career and has remained a consistent force that the Timberwolves have come to rely on.
"I've had a lot of fun playing on the perimeter and guarding on the perimeter. Just really getting a chance to utilize what some of my strengths are defensively, which is switching and being able to guard one through five," Towns said.
"I'm having fun going out there and being able to back Rudy up when he needs to muscle with fives or fours and we're playing big lineups or whatever, and then if they go small ball I feel very comfortable with my chances of guarding guards and stuff like that, the wings."
Since he was drafted by the Timberwolves, Minnesota fans and observers alike have been critical of Towns' playing style and have even gone so far as to declare him soft since he opts to play the four instead of the five despite his wide 6-foot-11 frame.
It should be noted that Towns has continuously made improvements to his defense against perimeter players while always shooting the ball at a highly efficient rate as seen in the short highlight reel below.
While he has experienced a ton of success, the majority of his career has been spent on the sidelines as he and the Timberwolves were left on the outside looking in, while teams like the Phoenix Suns, Memphis Grizzlies and New Orleans Pelicans made strides in the past few years to become legitimate playoff contenders.
This season is all about sacrificing his own desires for the betterment of the franchise.
"I've sacrificed at every level. I've sacrificed narratives of me. I've sacrificed possibly being the No. 1 pick in college when I fully accepted the platoon system. I came to the NBA, I sacrificed everything I can, my body included, to try to get us to the playoffs," Towns noted.
"I sacrificed everything. I've sacrificed my life. I've sacrificed time with my mother. I've sacrificed public opinion of me. All for the betterment of my team, my teammates, their lives, what they're trying to accomplish."
Towns personal battle with COVID-19 was highly publicized after losing seven family members, including his own mother, to the pandemic while he contracted it at one point and reportedly lost 50 pounds.
The heartbreaks almost pushed the Kentucky product to retire, but his determination to keep playing allowed the Timberwolves to find a breakthrough last season when they came out of the play-in tournament and secured a playoff berth for the first time since the 2017-18 season.
Minnesota is running it back this season with a core of Towns, Gobert, Anthony Edwards and D'Angelo Russell, and based on Towns' statements, he and his new frontcourt buddy are primed for a big season as they look to repeat a Top-10 finish in defensive rating.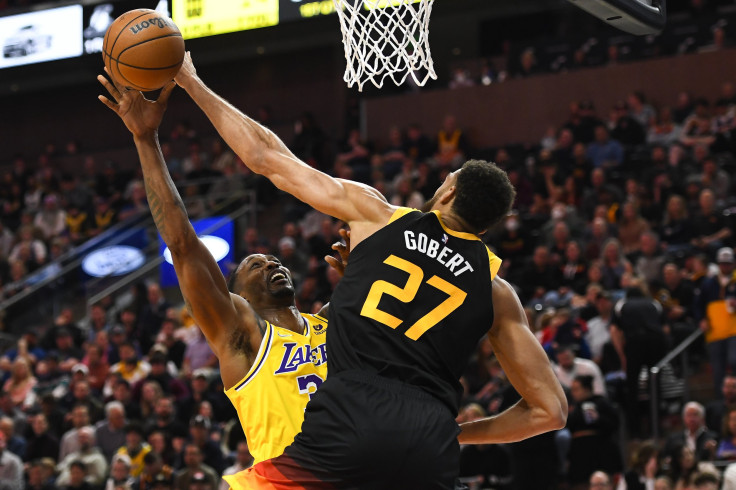 © Copyright IBTimes 2023. All rights reserved.
FOLLOW MORE IBT NEWS ON THE BELOW CHANNELS