Tiny Bat Flies From Russia To French Alps, Sets New Migration Record
KEY POINTS
A bat beat the previous Nathusius' pipistrelle migration record
It's even possible that it actually flew more than 3,000 km
Research shows bats can migrate further than previously thought
A Nathusius' pipistrelle bat just set a new migration record. The tiny creature flew more than 2,400 kilometers from Russia to the French Alps.
Nathusius' pipistrelle bats (Pipistrellus nathisii) are medium-sized bats that weigh just 5.5 to 11 grams. These creatures are among the bat species that migrate for long distances. However, in Europe, bats still often only fly hundreds of kilometers, and "rarely" over 1,000 kilometers (621 miles), noted the authors of a new study, published in the journal Mammalia.
"Bat migrations have been studied for a long time, but large areas remain poorly explored in this regard," the researchers wrote, noting that the previous record flight logged a migration distance of 2,224 kilometers (1,394 miles) from Latvia to Spain.
In their study, however, the authors noted a new record set by a Nathusius' pipistrelle bat, which flew 2,486 kilometers (1,544 miles) in 63 days. This clearly beats the previous record by 260 km.
"It's a very big surprise," study lead author, Denis Vasenkov of the A.N. Severtsov Institute of Ecology and Evolution, Russian Academy of Sciences, said as per DeGruyter. "We thought that our bats were migrating to countries in south-eastern Europe and other neighboring countries, not France."
The number may even be higher since it is simply the "shortest distance between the ringing and death places of the animal."
"Obviously, bats do not fly in straight line," noted the researchers.
Since it's possible that the bat navigated along the coast of the Baltic Sea, as it tends to serve as a "guiding line" for bats, it's possible that the bat actually flew more than 3,000 kilometers.
Exactly why it took the longer route, however, is unclear, noted DeGruyter. According to the researchers, it's possible that the bat may have gotten lost or that the species simply migrates farther than previously thought.
The find adds valuable information to the understanding of bats' migration routes. As the researchers explained, the interest in bat migration had increased in recent decades, but this is largely because of the development of wind farms, which can cause "large numbers of bat fatalities."
"Therefore, further studies of bat migrations are required in order to identify migration routes, and also go into details regarding the orientation system of bats," the researchers wrote. "This is very important for species facing threats of increasing wind farms all over Europe."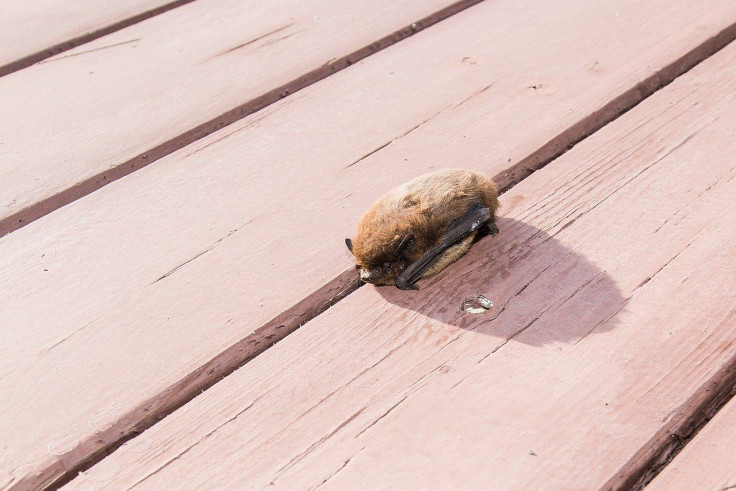 © Copyright IBTimes 2022. All rights reserved.
FOLLOW MORE IBT NEWS ON THE BELOW CHANNELS