Tom Brady Contract: How Much Money Did He Leave Behind With Retirement?
Tom Brady has retired from the NFL, despite seemingly having several seasons left as a productive quarterback. In doing so, the 44-year-old left millions of dollars on the table.
Brady was still under contract with the Tampa Bay Buccaneers after signing an extension with the team last March. He was set to earn $15 million in deferred signing bonus money on Friday.
Brady's contract included an $8.925 million base salary for the 2022 season. The deal technically ran through the 2025 season but could have been voided in 2023.
Unless Brady saw a significant dip in form in the 2023 season, he likely would have signed a lucrative contract as a free agent. While he would have not been offered a long-term deal, Brady probably would've been one of the league's highest-paid players on a per-year basis.
Patrick Mahomes leads the NFL with an average yearly salary of $45 million. Josh Allen is second at $43 million. Ten quarterbacks made at least $30 million per season.
When he left the New England Patriots in March 2020, Brady inked a two-year, $50 million deal with Tampa Bay. The Bucs paid Brady just north of $41 million in the last year.
Most NFL teams would be glad to have Brady as their starting quarterback next season. After winning the 2021 Super Bowl MVP award, Brady led the league with 5,316 passing yards and 43 passing touchdowns. Brady's 13 regular-season wins as a starting quarterback were tied for the league-high.
From 2003 to 2021, Brady's teams never missed the playoffs when he started at least two games in a season. Brady retired with 10 Super Bowl appearances, seven championships and a record five Super Bowl MVP awards.
Over the course of his 22-year career, Brady earned just under $293 million from the Bucs and Patriots.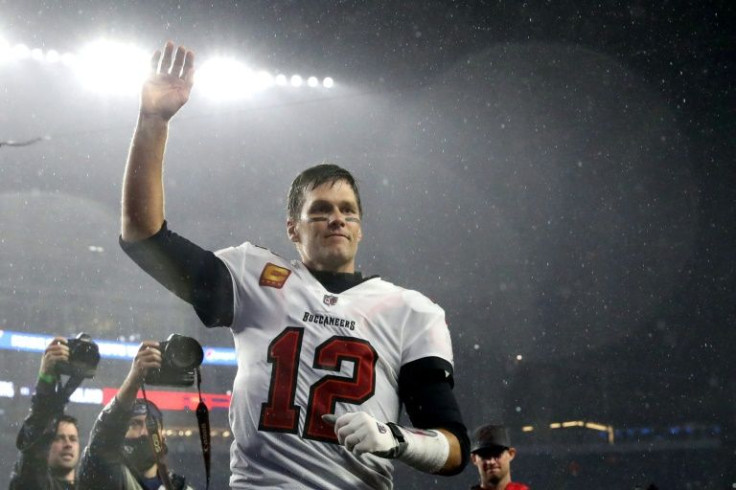 © Copyright IBTimes 2023. All rights reserved.