Tom Brady Return? Quarterback Leaves Door Open To Come Out Of Retirement
Tom Brady is probably done playing professional football, but it's not out of the realm of possibility that the quarterback could eventually make a comeback. In the aftermath of announcing his retirement, the quarterback has stopped short of saying there's no chance that he'll ever return to the NFL.
Brady announced on Feb. 1 that he was stepping away from football. While the 44-year-old indicated that he was ending his NFL career, Brady never used the word "retire" in his 957-word statement.
"I'm just gonna take things as they come," Brady said Monday on his "Let's Go!" podcast when asked about the chances of a comeback. "I think that's the best way to put it and I don't think anything, you know, you never say never. At the same time I know that I'm very, I feel very good about my decision. I don't know how I'll feel six months from now."
In his statement, Brady said he will no longer make the competitive commitment that it takes to be an NFL player. The seven-time Super Bowl champion said he plans to focus his efforts on opportunities away from football.
Brady's retirement has little to do with his performance on the field. The greatest quarterback of all time is just a year removed from winning his fifth Super Bowl MVP award. He's expected to finish second in this year's regular-season MVP race.
"I try to make the best possible decision I can in the moment, which I did this last week," "Brady said. "And, again, I think it's not looking to reverse course, I'm definitely not looking to do that. But in the same time I think you have to be realistic that you never know what challenges there are gonna be in life. Again, I loved playing. I'm looking forward to doing things other than playing. That's as honest as I can be."
In 22 seasons with the Tampa Bay Buccaneers and New England Patriots, Brady had the most illustrious career in NFL history. He owns numerous records, from individual passing stats to Super Bowl titles.
Brady led the NFL with 5,316 passing yards and 43 passing touchdowns before the Bucs were eliminated by the Los Angeles Rams in the divisional round of this year's playoffs.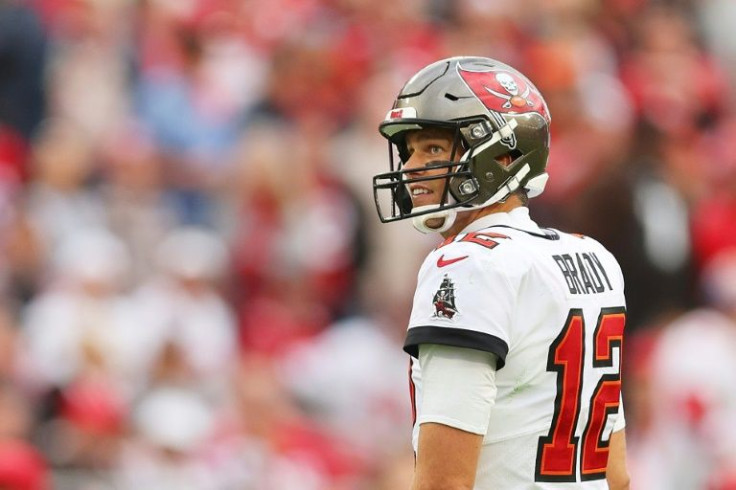 © Copyright IBTimes 2023. All rights reserved.