Tommy Lasorda's Official Cause Of Death Announced
Los Angeles Dodgers' legend Tommy Lasorda died Thursday night after spending seven decades with the MLB organization. He was 93.
Lasorda's death was caused by a sudden cardiopulmonary arrest at his home, according to the team. He was taken to a hospital and pronounced dead less than an hour later.
ESPN reports Lasorda was hospitalized in early November with "heart issues" and was released on Jan. 5.
Lasorda had one of the most storied careers in baseball history. Best-known as the Dodgers' manager from 1976-1996, Lasorda led his team to a World Series championship in both 1981 and 1988. He was named manager of the year twice.
Selected by the then-Brooklyn Dodgers in the 1949 draft, Lasorda made his major-league debut in 1954 as a pitcher. His MLB playing career only lasted three short seasons before he spent another few years in the minors.
The Dodgers later hired Lasorda as a scout. He went on to manage in Los Angeles' minor-league system from 1965-1972.
With 1,599 career wins as a manager, Lasorda ranks 22nd on MLB's all-time list.
Lasorda was inducted into the Hall of Fame as a manager in 1997. His No. 2 was retired by the Dodgers that same year.
Lasorda was in attendance when the Dodgers defeated the Tampa Bay Rays in October to win their first World Series in 32 years.
The MLB legend leaves behind his wife Jo, daughter Laura, and granddaughter Emily.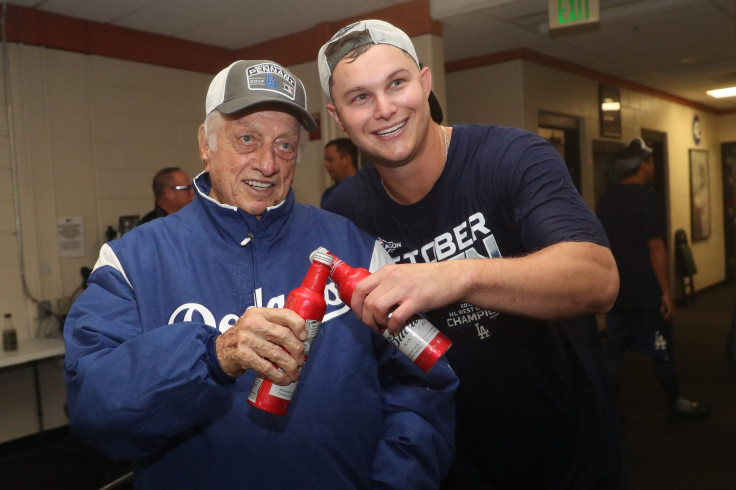 © Copyright IBTimes 2023. All rights reserved.