Tony Stewart Crash: History Of Rage Precedes NASCAR Driver's Incident With Kevin Ward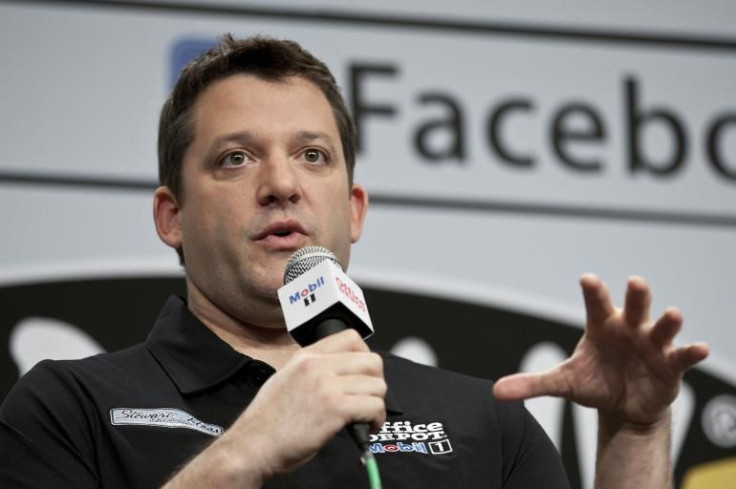 NASCAR driver Tony Stewart finds himself at the center of a national news story, after hitting and killing Kevin Ward Jr. with his car in a race on Saturday night. Stewart isn't expected to be charged with intentionally striking his fellow driver, but it's hard to ignore his controversial history.
Throughout his career, Stewart has been involved in a number of troublesome incidents. In the last couple of years alone, he's had multiple violent outbursts on the track.
Nearly two years ago, Stewart threw his helmet at Matt Kenseth's car in the middle of a race. On Lap 332 of the Irwin Tools Night Race, the two drivers were involved in a crash that sent them both into a wall. Stewart was unable to control his anger, and didn't hide the fact that he was out to get Kenseth.
"I checked up twice not to run over him," Stewart said after the race. "And I learned my lesson there, and I'm going to run over him every chance I got until the end of the year. Every chance I got."
In March 2013, Stewart tried to get physical with another driver on the track. When Joey Logano blocked Stewart on the last restart at Auto Club Speedway, the three-time Cup champion was none too pleased. Crew members had to separate the two, as Stewart pushed Logano, unprovoked, and threw a punch at him.
"He has that right, he has the choice to do that," Stewart said of Logano's blocking. "If he ever turns down across in front of me again, I don't care what lap it is, he won't make it through the other end of it."
Stewart's antics haven't been limited to incidents on the track. He was accused of shoving a photographer in 2002, which led to a $10,000 fine by NASCAR a stint on probation. He was eventually forced to see an anger management specialist, though he would find himself in hot water just two years later for hitting Brian Vickers.
Though he was never charged with a crime, Stewart did have a run-in with the police in 2011. He got into an altercation with the co-owner of Sydney Speedway in Australia, whom he allegedly hit with his helmet. Stewart apologized for the incident, but he used his helmet as a weapon just two years later.
Stewart's temper is undeniable. While it's gotten him into trouble, it's also what's helped his popularity. In addition to his success on the track, Stewart's attitude has helped make him a fan favorite. Last year, he finished in fourth place for the NASCAR Most Popular Driver Award, behind only Dale Earnhardt Jr., Kasey Kahne and Jeff Gordon.
As recently as June, Stewart debuted in a new television commercial. In a sport that his heavily dominated by sponsorships, the 43-year-old is one of the best at bringing in advertisers, in part because of his personality.
The fights and altercations have been attractive to fans for years, but that could change following Ward's death. While authorities have all but cleared Stewart of any intentional wrongdoing, some of his critics could use his previous behavior to identify a man who let his rage get the best of him.
Ward put himself in harm's way, exiting his vehicle and walking onto the middle of the track. However, some witnesses believe Stewart could have avoided hitting the 20-year-old. Sprint-car racer and friend of Ward's, Tyler Graves, was in the grandstands during the tragedy, and isn't convinced that Stewart should absolved of any blame.
"I know Tony could see him," Graves told Sporting News. "I know how you can see out of these cars. When Tony got close to him, he hit the throttle. When you hit a throttle on a sprint car, the car sets sideways. It set sideways, the right rear tire hit Kevin, Kevin was sucked underneath and was stuck under it for a second or two and then it threw him about 50 yards."
Authorities have questioned Stewart twice about the Ward incident, who has been described as "fully cooperative." Their investigation is ongoing.
© Copyright IBTimes 2023. All rights reserved.