Tony Stewart Accident: Kevin Ward Family, Friends React To Fatal Collision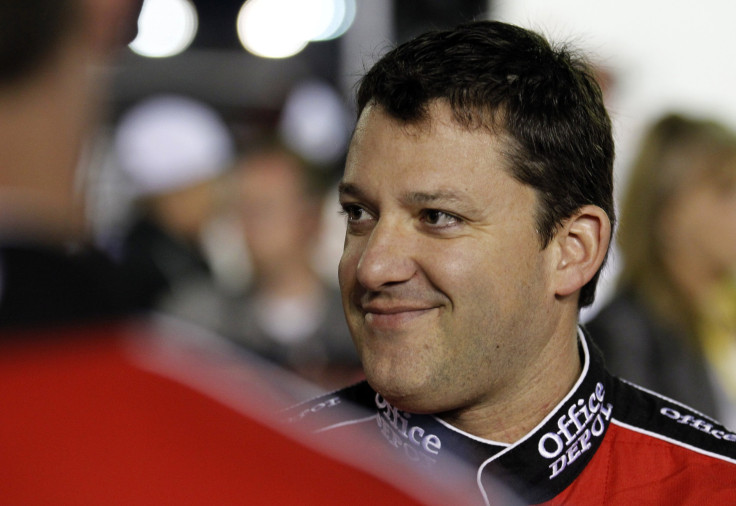 The family and friends of deceased sprint car driver Kevin Ward Jr. spoke out following the fatal accident Saturday in which NASCAR driver Tony Stewart struck and killed the 20-year-old at Canandaigua Motorsports Park. While the family's official statement thanked fans for their support amid the tragic circumstances, Ward's aunt and friend openly expressed their disdain for Stewart.
"We appreciate the prayers and support we are receiving from the community, but we need time to grieve and wrap our heads around all of this," Ward's family said in a statement Sunday. But Ward's Aunt Wendi attacked Stewart in a Facebook post Sunday. "I feel numb, I look into the eyes of family and see a deep hurt that should not be there, my heart pounded out of my chest for hours, thanks for thinking of our family tony Stewart when you decided to be a d---!" she said.
Meanwhile, Tyler Graves, a fellow driver and friend who witnessed Ward's death from the bleachers, gave Sporting News a firsthand account of the incident. "I know Tony could see him. I know how you can see out of these cars. When Tony got close to him, he hit the throttle. When you hit a throttle on a sprint car, the car sets sideways. It set sideways, the right rear tire hit Kevin, Kevin was sucked underneath and was stuck under it for a second or two and then it threw him about 50 yards," he said.
Ward exited his car to confront Stewart after spinning out during the race Saturday night. Officials said Stewart's car was traveling about 30 to 35 mph at the time of the accident, ABC News reported.
"You never mean to do something like that," Graves added. "Kevin was pissed and he let Tony know. And Tony was trying to give the message back that he wasn't happy either. He went over the line with it."
Still, Graves expressed his belief Stewart should face criminal charges for his actions. "Tony Stewart needs to be put in prison for life," he said.
Ontario County (New York) Sheriff Phillip Povero told a Sunday press conference authorities have not uncovered any evidence Stewart purposely ran over Ward, 20, at Canandaigua Motorsports Park. However, the sheriff said Stewart could still face criminal charges.
"This is right now being investigated as an on-track crash, and I don't want to infer that there are criminal charges pending," Povero said on Fox Sports. "When the investigation is completed, we will sit down with the district attorney and review it. But I want to make it very clear: There are no criminal charges pending at this time."
Initially, Stewart planned to compete in NASCAR's Sprint Cup race Sunday at Watkins Glen, New York, just one day after the incident that killed Ward. Ultimately, the 43-year-old pulled out of the race and released a statement expressing his sorrow.
"There aren't words to describe the sadness I feel about the accident that took the life of Kevin Ward Jr.," Stewart said. "It's a very emotional time for all involved. … My thoughts and prayers are with his family, friends and everyone affected by this tragedy."
© Copyright IBTimes 2023. All rights reserved.