Top Reputation Management Firms 2020
The age of the Internet is the age of information proliferation. A single post on any obscure blog can be picked up by software crawling the web and allow that content to be copied to hundreds of other places. Suddenly that information can be accessed by millions of people, either searching for it, or stumbling on it.
This can be a great thing. Scientific discoveries, news, facts and other useful things can be spread instantly. But what about things you don't want to spread: Fake news designed to spread dissent; Hacked information like photos or private documents; Or even a false narrative about you. Once its out, it's out. If you remove the source, what can you do about the hundreds, sometimes thousands of places its spread?
Out of that need a whole cottage industry has popped up. Reputation management companies, with special technical understanding of how things spread and how to combat it have spread almost as fast as the information. But not all reputation companies are created equally. The operations take time, and you may have spent a lot before realizing nothing is changing. We've compiled a list of some the best companies so you don't have to waste your time and manage your reputation.
1. WebiMax Reputation Management Services

With more than a decade of experience in reputation management, WebiMax's team of experts do so much more than monitoring and reporting. WebiMax has a proven system that will improve, and in some cases, remove negative articles from the Web. Before a contract is signed with WebiMax, the team will provide a free reputation analysis. This analysis will provide information regarding whether the content is eligible for online removal, the WebiMax team's unique strategy to suppress the negative content in the search engine results, and the price associated with the service. Every campaign is unique, so every campaign with WebiMax receives a unique strategy. Strategies are shared with the client through monthly action plans, which will be updated throughout the campaign based on the data collected throughout the process.
WebiMax offers the most valuable reputation management plans in the industry by utilizing agency-level tools, advanced SEO techniques, and 11 years of know-how. The clients of WebiMax are provided with complete transparency and support from their direct digital marketing manager. Every client enjoys regular communication with their manager and complete confidentiality throughout the campaign. Providing results for countless individuals and businesses had led to national recognition for WebiMax. Business.com and others have ranked WebiMax as the leading reputation management service in the nation. All clients receive monthly complexion reports, which offer absolute transparency into the progress being made throughout the campaign. To receive a free reputation management analysis from the WebiMax strategy team, visit: https://www.webimax.com/digital-marketing-services/reputation-management
2. Netmark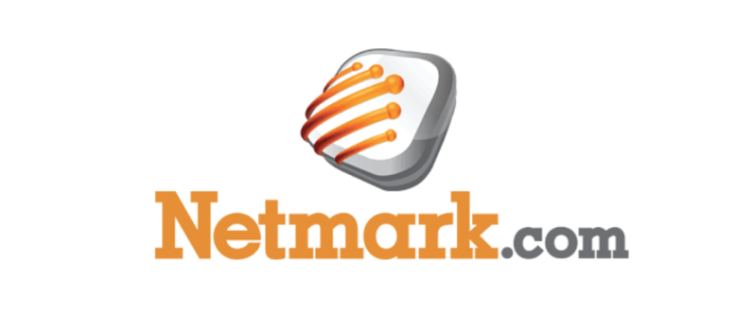 The company takes a positive approach, trying to disseminate positive reviews and information about you while also trying to fix any infractions in the past. Netmark was founded in February of 2007 by Chad Heath, Netmark's president. Chad started Netmark primarily as a search engine optimization company, but over the years, as our client's needs grew, so did our company's skills and abilities. Since 2007, our firm has brought on many experts and has grown our suite of services to include several additional forms of marketing.
3. Reputation Rhino
Reputation Rhino, based in New York City, is one of the world's leading online reputation management companies. Reputation Rhino provides comprehensive solutions to promote, protect and defend you or your company's online reputation with innovative techniques used by the world's leading public relations firms. The company is led by founder and CEO Todd William, and an extraordinary team of experienced legal, marketing, technology and public relations experts who customize an affordable and highly effective online reputation management strategy designed to quickly eliminate the impact of damaging news articles, reviews, blog posts, forum comments, and other negative content and promote a positive online image to anyone looking for you or your company online. With leading-edge technology and a team of experienced online public relations professionals trusted by Fortune 500 companies and their top executives since 2011, Reputation Rhino offers the best reputation repair and brand management services available at any price and strategic planning and tactical execution designed to achieve measurable results and deliver an immediate return on investment.
Website: https://www.reputationrhino.com/
4. Neumann Paige

Our first responder team at Neumann Paige possesses over 20 years in web services, including those at the forefront of the online reputation movement.
Originally specializing in reputation management for eCommerce vendors led us to become the pre-eminent choice for some of the most successful businesses in the most scrutinized industries, previously left vulnerable to damaging online attacks.
What separates Neumann Paige from the other reputation management firms in this space? Simply enough, we care to do a good job. We don't believe in cookie-cutter solutions to resolve unique situations. We don't believe in automation instead of communication. In other words, we believe in the human element, which means you will have access to a real human strategist throughout the entirety of the campaign, readily accessible to address any questions and provide all the guidance and support that you need.
Website: https://neumannpaige.com/
5. Reputation House
Reputation House is a brand protection and online reputation management agency working for 8 years with content monitoring and analytics, generation of positive informational backgrounds and social media image optimization. The company caters to global brands, such as Mercedes Benz, Mitsubishi, international banks and other clients from a variety of industries. Reputation House is a rapidly developing company represented in 7 countries and has a portfolio of over 760 successful cases.
Website: http://reputation.house/