Top Senate Dem Offers Short-Term Fix to Avoid Shutdown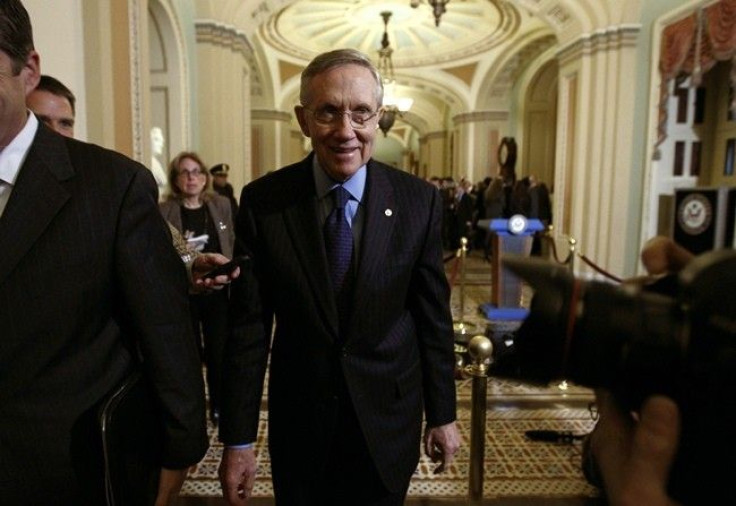 The top Senator in the U.S. Senate on Tuesday said he would introduce a one-month federal budget extension to avoid a government shut down by a March 4 deadline.
Sen. Harry Reid D-NV said the bill would give Democrats and Republicans more time to negotiate a longer term proposal that will fund the rest of the fiscal year 2011 until the end of September.
Reid also criticized House Speaker John Boehner for a Republican proposal which passed on Saturday that provides $1.2 trillion in funding for the remainder of the year, but includes $61 billion in cuts.
Speaker Boehner should stop drawing lines in the sand, and come to the table to find a responsible path forward that cuts government spending while keeping our communities safe and our economy growing, Reid said in a released statement on Tuesday.
Reid said he had asked the head of the Senate Appropriations Committee to prepare a Continuing Resolution that could be brought to the Senate floor to be voted on next week.
Reid said the bill would include $41 billion in cuts that both major parties had agreed to in December.
© Copyright IBTimes 2023. All rights reserved.