House Republicans Hope to Avoid U.S. Gov't Shutdown with Short Term Funds Proposal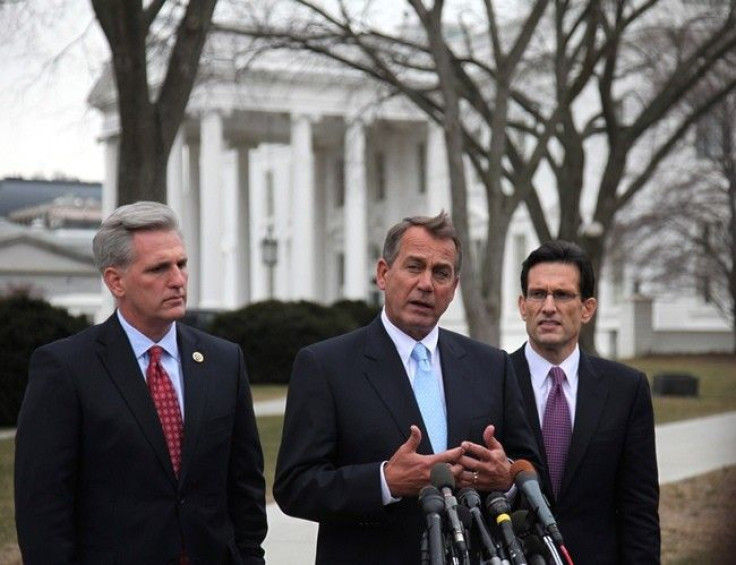 House Republicans, hoping to avoid a government shutdown, will pass a short-term budget extension that will make some cuts, a move which contrasts with a House Democrat proposal to keep the budget at its same levels for the short-run.
Funding must be approved by both the House and Senate by March 4 to avoid a lack of funds for various government agencies.
House Speaker John Boehner said Republicans' goals are to cut spending and reduce the size of government, not shut it down. He also accused Senate Majority Leader Harry Reid of creating uncertainty.
Senator Reid and the Democrats who run Washington should stop creating more uncertainty by spreading fears of a government shutdown and start telling the American people what - if anything - they are willing to cut, Boehner said.
In a statement from Saturday, House Minority Leader Nancy Pelosi D-CA, said that she was hopeful that Republican leaders would agree to a short term extension of the freeze.
The Senate, which reconvenes on February 28, is set to consider a broader bill that funds the government until September 30.
Pelosi said after Republicans passed broader bill on Saturday that members of the party had spent the six weeks they have been in the majority in the house ignoring jobs and refusing to offer a plany to grow our economy.
She said the broader Republican proposal would destroy jobs if passed.
[T]hey have made matters worse - passing a spending bill that destroys jobs, weakens the middle class, hurts schools and young adults, eliminates assistance to homeless veterans, and diminishes critical investments in our future, she said.
© Copyright IBTimes 2023. All rights reserved.